2022 Call for Proposals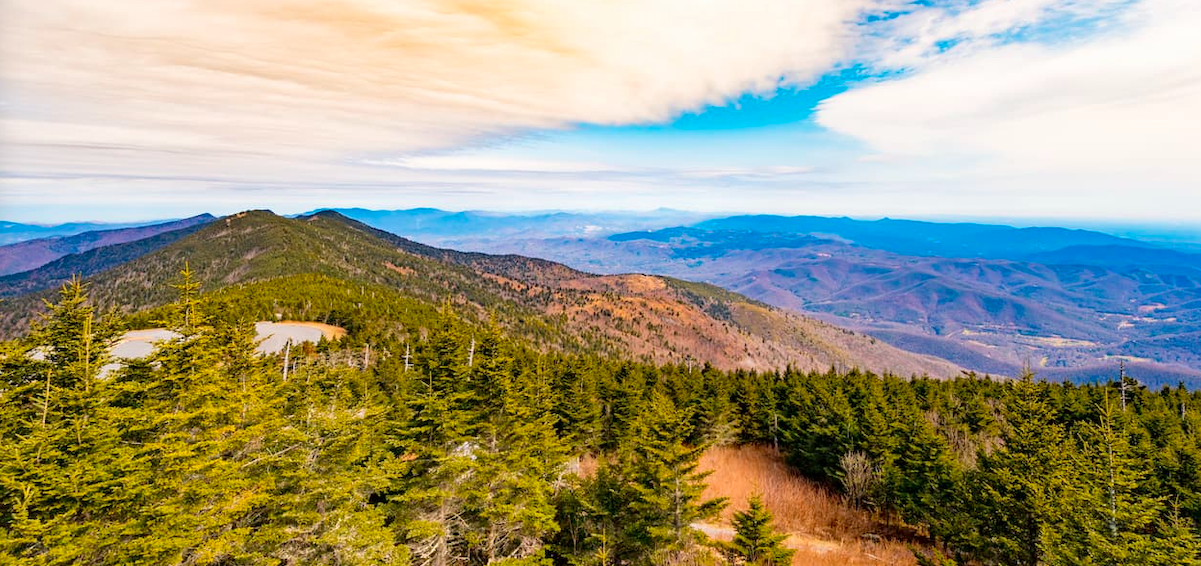 AEE 50th Anniversary International Conference
November 10-13, 2022
Black Mountain, North Carolina
---
Jump to: Workshops  / Pre-Conference Workshops  / Symposium on Experiential Education Research (SEER)
---
Workshops
90-minute workshops, 3-hour workshops, and Professional Development Intensives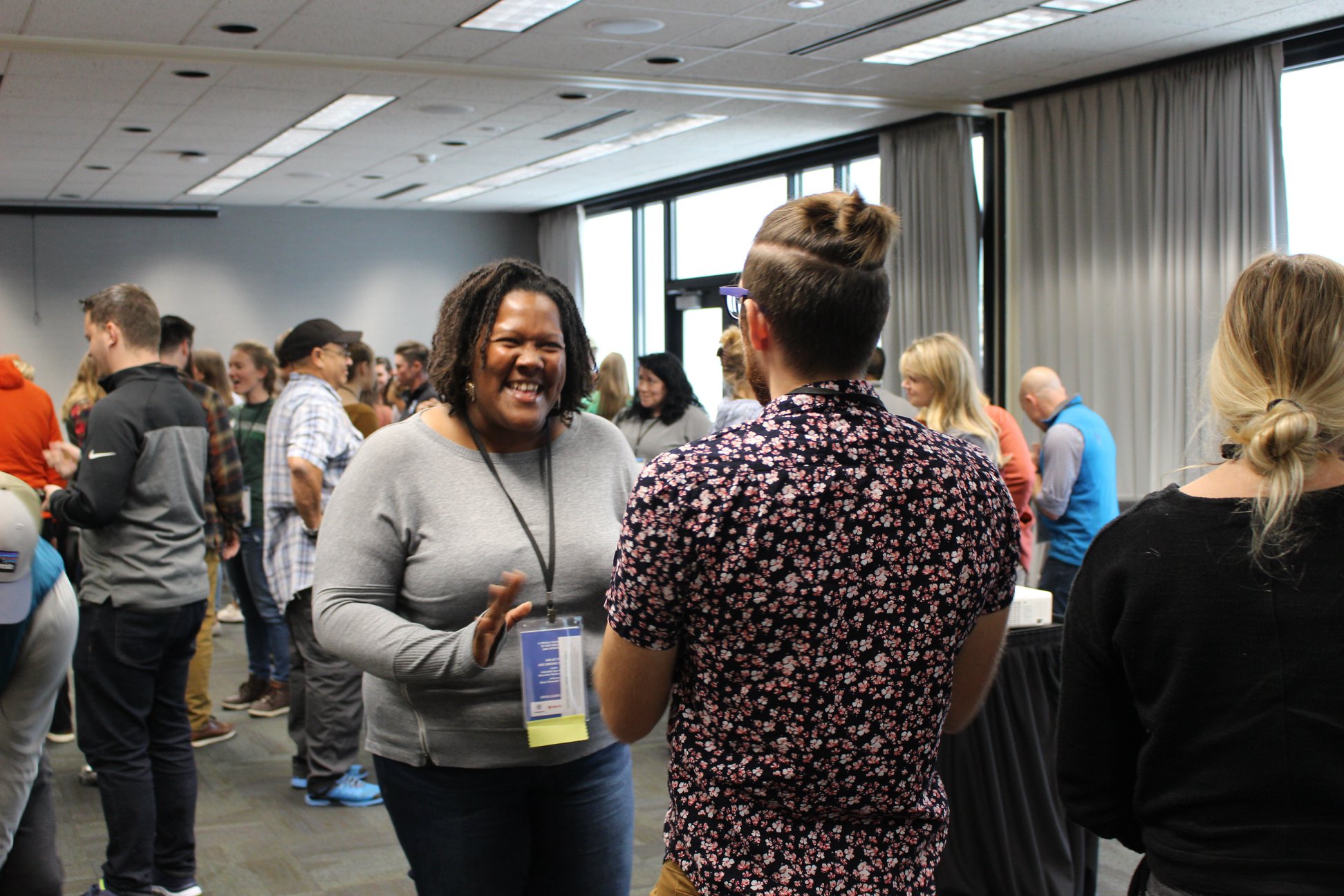 Workshops provide a time to present our collective resources and knowledge to elevate and advocate for Experiential Education. The value of sharing what you know through a workshop or professional development intensive can have a far-reaching impact.
Because of the collaborative nature of our field, presenters find that through the process of sharing their expertise they gain new insights themselves. Being a presenter is also an excellent way to build your professional résumé and speaker profile.
While every annual conference is filled with keynotes, plenary sessions, and other events and activities, workshops are the foundation and the fulcrum from which attendees and presenters alike are able to rejuvenate and sustain momentum in this great work. 
We will be seeking workshops from a wide variety of topics such as: Outdoor and Adventure Education, Therapeutic Adventure, Classroom Education, Higher Education, Experience-Based Training and Development, Risk Management / Safety & more!
Please note: We'll offer in-person and virtual/hybrid options. Please submit the content of your workshop/pre-conference event regardless of whether it is intended to be a virtual or in-person presentation 
Submission Deadline: April 30
Please note: We have seen the incredible power of virtual events to connect more attendees from around the world than ever. We will plan to offer a hybrid/virtual component! 
View the Workshop Proposal Resource Guide Here
View a PDF of the Workshop Proposal Form Here
For Workshop and Pre-Conference questions, please contact the AEE Workshop team at aee.workshops@gmail.com
---
Pre-Conference Workshops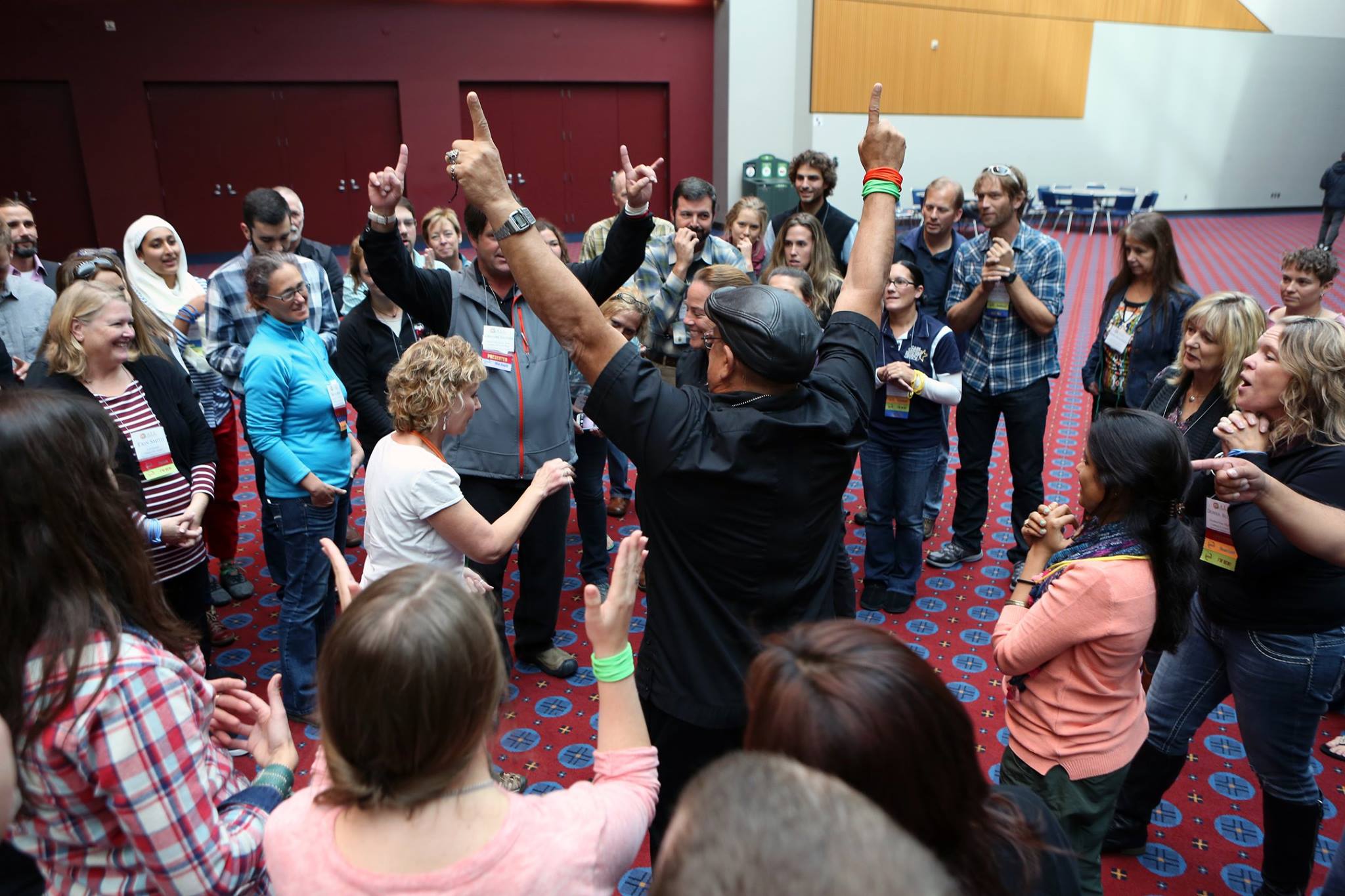 Pre-Conference sessions take place prior to the start of the conference, and are in-depth workshops and activities that provide an expanded opportunity for professional development.
Pre-Conference Workshops and activities are designed to provide individuals with an opportunity to enhance their Conference experience and dive deeper into a particular topic. 
Submission Deadline: April 30
View a PDF of the Pre-Conference Workshop Proposal Form Here
For Workshop and Pre-Conference questions, please contact the AEE Workshop team at aee.workshops@gmail.com
---
Symposium on Experiential Education Research (SEER)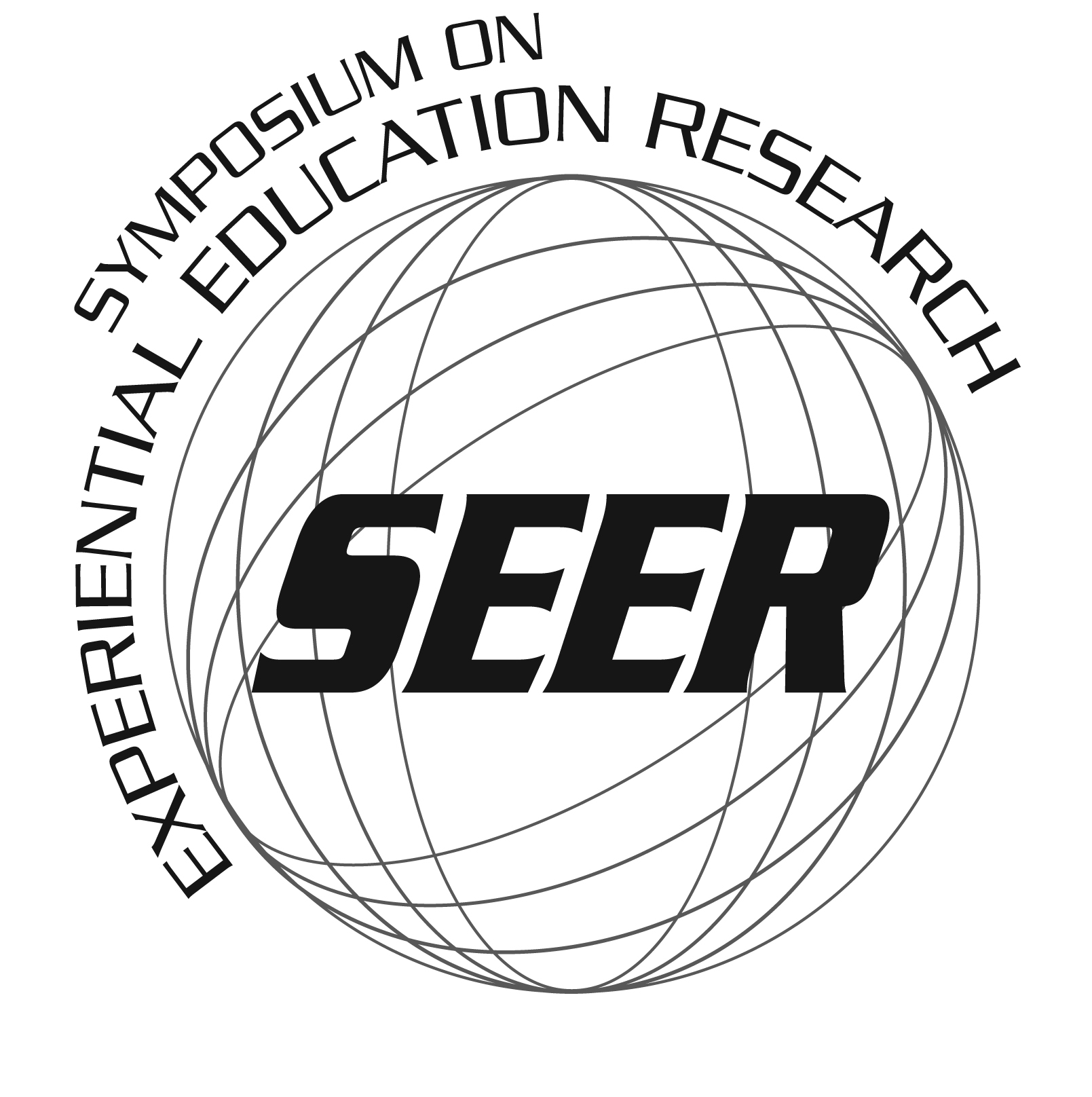 The Symposium on Experiential Education Research (SEER) provides an outlet and venue for researchers in the field of experiential education to present, share, dialogue, and further develop their research ideas each year at the AEE International Conference.
Submission deadline: May 6
See submission instructions below
Proposals describing original empirical and conceptual research in the area of outdoor experiential education are now being solicited for the 2022 Conference of the Association for Experiential Education (AEE), Symposium for Experiential Education Research (SEER).
The symposium will consist of live in person or hybrid (virtual) presentations (15 minutes to present/ 5 minutes of questions). The presentations will be grouped according to themes emerging from the highest-ranked proposals. Grouping proposals by theme encourages greater participation by other conference attendees and affords more focused discussion in each session. The sessions will offer a virtual zoom option as well for both virtual presenters and attendees.
There will also be a poster session at this year's SEER. Proposals for poster presentations are to follow the same submission preparation conditions and guidelines as standard presentations. When submitting an abstract please click the "poster presentation" option.
All submitted proposals are blind reviewed and ranked according to the following criteria:
(a) Clarity of question or problem.
(b) The importance of the topic or study.
(c) Establishment of the theoretical and methodological basis for the study.
(d) Appropriateness of the methods.
(e) Evidence or logic that supports the conclusions.
(f) Contribution to the philosophy of experiential education (EE) and/or experiential methods.
(g) Contribution to promoting social justice and equity and/or reducing disparities in the EE field.
(h) Proper APA 7th formatting.
(i) Include line numbers.
(j) Quality of writing (i.e., style, flow, grammar, and spelling).
A typical abstract submitted will include a literature review, statement of purpose/need for the study, methods used, results, discussion, and references. Data analysis does not need to be completed by the initial submission deadline but is expected to be completed by the final abstract submission date before the conference.
Authors of selected presentations will have their abstracts published in the 2022 AEE Book of Proceedings, on the AEE website. Conference registration, attendance and presentation at the conference are required for the abstract to be published.
Conditions for Submission of Proposals
Completed studies or scholarly discussions are suitable for submission. Proposals of work in progress may also be submitted provided the analysis is complete when the final abstract is due. Only studies or papers that have not been previously published or presented at another professional conference may be submitted. Papers that address the same question, use the same analysis or develop the same logical argument as previous publications or presentations are not eligible.

Symposium co-chairs review proposals to ensure adherence to the specifications in #1. Proposals then undergo blind peer reviews during which the proposals are rated. The co-chairs then tabulate the rankings as well as review the submissions one final time before making a final decision about acceptance.

Papers may be rejected due to time and space limitations, ineffective development within the  two-page proposal, violation of the preceding listed conditions in #1, excessive APA or mechanical errors (i.e., grammar and spelling), weaknesses in the study/project itself, or failure to follow submission and preparation guidelines (see below).

Authors whose proposals are accepted are expected to present during the time assigned during the Symposium. Please submit a proposal only if you are committed to attending the Symposium. Presenters are expected to register for the 2022 AEE Conference and may do so at the presenter rate.

The deadline for submission is

May 6th, 2022.

The authors will be notified via e-mail of the status of their submission by

June 20th, 2022.

Presenters will be asked to provide a final abstract of their study by

September 2nd, 2022

, for inclusion in the Proceedings of the Symposium.

Accepted authors are strongly encouraged to submit full papers to the

Journal of Experiential Education (JEE)

.
Proposal Preparation Details
Proposals must be limited to two pages maximum, using 12-point Times New Roman, single-spaced text and one-inch margins on sides, top, and bottom. Submitted proposals should be formatted according to the most current edition of the Publication Manual of the American Psychological Association (APA 7th ed.). Files should be submitted in Microsoft Word format.

Proposals need a title reflecting the general nature of the research. Also, include a running head on each page.

Proposals reporting empirical studies should contain appropriate headings identifying the following sections: a review of literature, method, results, and discussion. Proposals reporting conceptual and theoretical discussions should have appropriately descriptive headings.

Remove author identification in properties. (In Word, go to File, then Properties. Choose Summary and remove author name.) Track changes should not be readable.

Proposals should use line numbering throughout the abstract to aid feedback in the review process.

A list of references, not exceeding one page, should be included at the end of the proposal. It should use the same font and margin format as previously specified for abstract proposals.
References should be formatted according to the most current edition of the Publication Manual of the American Psychological Association.
Proposals not meeting these specifications will not be considered for review.
Submission Instructions
Submissions for SEER should be submitted to the link below. Follow instructions as to any other submission including entering all metadata (author byline, title, references, etc. and then upload a complete copy of your abstract without any author identifying information

AS ONE SINGLE FILE

.

Click HERE to submit your proposal

or copy and paste the link below into your preferred browser.

https://forms.gle/euSfYPkKYs6gS8aZ9

The authors will be notified via e-mail of status by June 20th, 2022.
Questions: For SEER-related submission questions please contact, Dr. Ryan Zwart at ryan.zwart@montreat.edu. (for Workshop and Pre-Conference questions, please contact the AEE Workshop team at aee.workshops@gmail.com)
Learn more about SEER and read Abstracts from previous years
Research Symposium Co-Chairs
Curt Davidson, Ph.D., California State University, Long Beach
Kathy Chau Rohn, Ph.D. Candidate, Boston College
Ryan Zwart, Ph.D., Montreat College