Agenda & Programming
Daily Agenda
Subject to change, ALL TIMES ARE USA EASTERN STANDARD TIME (UTC-05:00) Worldclock converter tool
Main conference events will take place Thursday, November 2, Friday, November 3 and Saturday, November 4. Pre-conference events will take place October 30-November 1. Detailed Agenda Coming Soon!
Workshops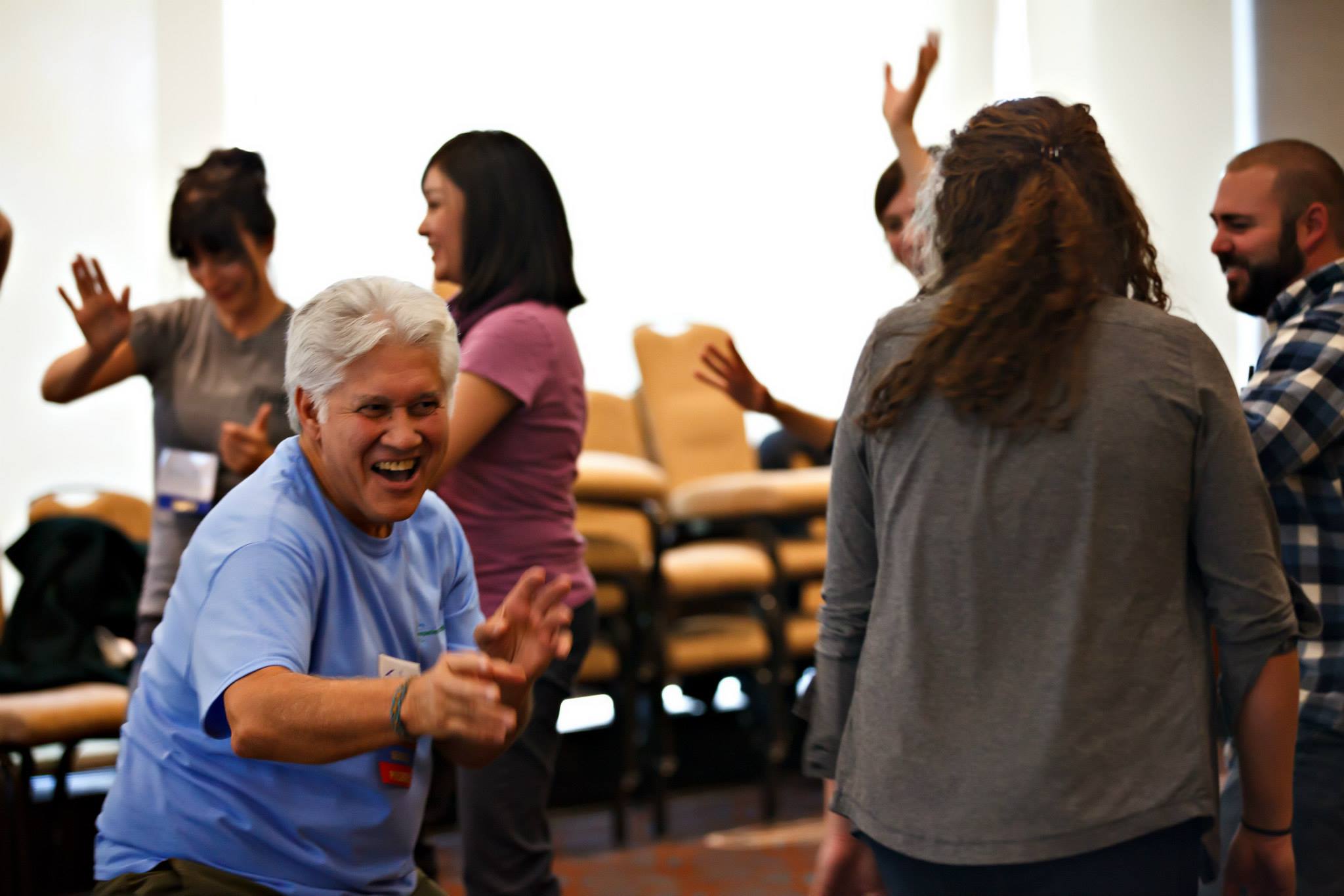 Offering workshops on topics like: Environmental Education, Risk Management, Outdoor & Adventure Education, Classroom Education, Higher Education, Facilitation, Therapeutic Adventure, Social Justice & More! Presentations are rigorously reviewed and evaluated, as we strive to make sure our workshops are the most informative, innovative and entertaining in our industry. Call for proposals opens in late February!
A selection of workshops will be available for Hybrid/Virtual attendees to attend. Please note that not all workshops and events will be streamed live or be recorded for Hybrid/Virtual attendees. As always, larger keynotes and events will be streamed live and the recordings made available on our YouTube

Channel!

CEUs (Continuing Education Units) will again be offered through Colorado State University (CSU) Pueblo. See FAQs for details
Keynotes
 ActivatEE

 is designed to facilitate the process of creating one's story, inspiring the use of one's voice, and launching an idea - all on stage during a conference keynote. Each year at our International Conference, a small handful of individuals take the stage and share their stories. 

The Ewald and Hahn Address is presented annually by a person designated by the Board of Directors who has contributed to the development and advancement of experiential education with the tenacity and conviction exemplified by Marina Ewald and Kurt Hahn. 

Keynote Speaker: To be announced!
 We're thrilled to have Dr. Amy Climer as the 2023 Conference Emcee! Amy is the CEO of Climer Consulting and a speaker, trainer, podcast host and coach in innovation and team development. Amy is host of The Deliberate Creative™ Podcast and designer of Climer Cards, a teambuilding tool used to deepen conversations and generate ideas. In 2016, she won the Creativity Award from the Association for Experiential Education.
Pre-Conferences
Pre-Conferences will occur between Monday, October 30 - Wednesday, November 1.
Events & Special Programming
The Kidference is returning with fun activities for kids to engage in and experience AEE! 

We'll present experiential programming for children between 5 and 12 years old, while you attend conference workshops. 

We will again offer a silent auction
The Symposium on Experiential Education Research (SEER) provides an outlet and venue for researchers in the field of experiential education to present, share, dialogue, and further develop their research ideas each year at the AEE International Conference. The sessions will offer a virtual zoom option as well for both virtual presenters and attendees. 
AEE Awards recognize individuals and organizations for their contributions to the theory of experiential education and their service to AEE. As conceived by AEE's Board of Directors, the awards process is driven by AEE members.