AEE Northwest Region
Thank you for joining us at the 2021 Northwest Regional Conference!
May 19-22 / Virtual
Resiliency through Community 
Stay connected with the Northwest Region on Facebook! 
The Northwest Region includes the following states and provinces:
Alaska, Idaho, Montana, Oregon, Washington, British Columbia, Alberta, Yukon Territory, Nunavut, Northwest Territories     
---
2020-2021 NW Regional Leadership Council
Billy DeMyer, Co-Chair, william.demyer@gmail.comWAHe/Him/His.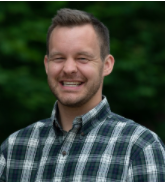 Howdy! My name's Billy DeMyer. About two years ago I moved to Kirkland, Washington from Texas for a change of pace, new opportunities and to attend grad school. I am currently pursuing my master's in Student Development Administration at Seattle University while working full time for the University of Washington, Bothell as a Program Manager within Student Engagement & Activities. My main work is co-advising our student government as well as oversee- ing 20+ clubs revolving around recreation and leisure, volunteer and service, health and wellness, and sports. When I'm not working or at school I enjoy kick- boxing, hiking, soccer, and playing with my two pups.  
Johnny Gannaw, Co-Chair, John.gannaw@highlineschools.org
WA
He/Him/His.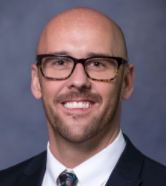 Johnny is born and raised in Seattle, WA. After attending college in Southern California, he knew his heart belonged back in the PNW. For the past ten years, he has worked in the Highline School District at Waskowitz Outdoor School in positions including naturalist, high school leader coordinator, classroom teacher, and success dean. He currently is serving in his fourth year as Assistant Director of Waskowitz Programs. With a passion to create teambuilding opportunities, seeking innovative ways to achieve educational excellence, and exploring ones true leadership potential, Johnny finds true joy in working in the field of EE and meeting likeminded people. Known for exploding petunias a recent discovery of his green thumb has sparked a passion for gardening. 
April Hubbard, Secretary
OR
She/Her/Hers.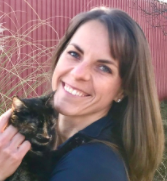 I work at Hearts With A Mission in Medford, OR as a counselor with homeless youth. I am currently a CSWA, closing in on licensure. During my time at HWAM, I've had the honor of building up an adventure program from scratch, partnering with other local entities to help make it possible. Without the support and participation of these other (pretty amazing) partners, I could not have accomplished even a fraction of what I do now. My hope for this group would be to give fuel and oxygen to that fire, creating space for even more networking, shared knowledge, support, and just good solid community! 
Daniel Cavanaugh, Activities Chair
OR
He/Him/His.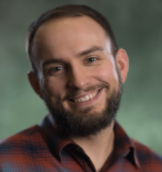 Hi, my name is Daniel Cavanaugh. I live in Portland, Oregon. I am currently finishing my PhD in social work through Michigan State University. My research is related to the use of adventure therapy techniques in mental illness prevention curricula. I have previously worked as a community and school-based mental health therapist using adventure therapy techniques to help economically disadvantaged young people in the Portland area. When I am not working I am usually chasing powder stashes at Mount Hood or searching for something to climb in the Cascadia region. 
Chris Russo, Outreach Chair
WA
He/Him/His.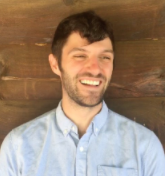 Chris is a Michigan native and works as a mental health counselor for Seattle Anxiety Specialists. He has worked in a variety of settings from schools, community mental health, and wilderness residential treatment. It was an AEE conference in Portland, OR that first brought Chris to the PNW where he discovered a deep connection to the area. He is deeply passionate about connecting with people and building relationships through a shared sense of community. Chris enjoys most things involving water, biking, hiking, and spending time in a pottery studio. He is also always down to get some tots. 
Lydia Geschiere, Member At Large 
WA
She/Her/Hers.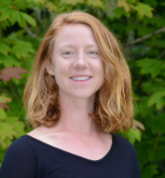 Lydia Geschiere is a Master's in Education student at the University of Washington studying science education through a justice-oriented lens. She has been an outdoor science educator for seven years, and moved to Seattle last year for her master's program. Lydia has quickly fallen in love with the Pacific Northwest, and jumps at any opportunity to hike or climb in the area. 
Seth Wendzel, Member At Large
WA
He/Him/His.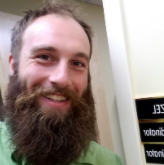 Seth Wendzel hails from the North Oregon Coast. He received Bachelor of Science From Oregon State University, majoring in Recreation Resource Management and Adventure Experiential Education. Right after college, he moved to Seattle for 5 years working for Parks and Recreation 4-H Challenge locations, the Student Conservation Association, served 2 terms of AmeriCorps, and briefly got into adventure park construction and taxi driving. Currently, Seth is the Experiential Education Coordinator for WSU Extension in Wenatchee Washington. This role facilitates collaborative experiential activities for youth and young adults in year-round engagements. His career goal is to continue providing enriching experiences for participants to learn about themselves, one another, and the natural world.