AEE Southeast Region

The Southeast Region includes the following states:
Alabama, Florida, Georgia, Kentucky, North Carolina, South Carolina, Tennessee
---
2023 Southeast Regional Conference!
February 24-26
Looking Inward to Move Forward
Harmony Farm
We are very excited to announce that our next regional conference will be held at an AEE member location: Harmony Farm in Georgetown, KY on Feb. 24-26, 2023! Come enjoy community, learning, and rest at a therapeutic farm.

Located in Central Kentucky and established in 2013, Harmony Farm Creative Counseling was designed as a place for children and their families to receive mental health outpatient counseling in a relaxing, home-like environment. Located on 15 acres, we incorporate various modalities of therapies, both traditional and experiential. We are pleased to announce our new low-ropes challenge course for adventure therapy. We also utilize animals in sessions as well.  We have a heart for children that have experienced trauma and also enjoy Parent-Child Interaction Therapy. We are excited for the opportunity to visit a location where experiential philosophies and methods are central to their operations.
Schedule:
See the schedule and workshop info here!
Conference registration includes:

-Playnote reception and snacks Friday night
-Lunch and dinner on Saturday
-Entertainment and bonfire on Saturday night
-All workshop sessions
We are excited to offer the pay what you can pricing model again this year. This model aligns with our values of equity, inclusion and community. 
Please consider the value you expect this conference will provide to you, and the value a dollar has in your life as you decide what to pay. Please keep in mind all of the proceeds go directly to support AEE. Please review the below recommended amounts and pay what you can. These are recommendations, not requirements (however, we ask that $40 be the minimum donation):
$40: Student/volunteer/presenter AEE member *minimum
$70: Student/volunteer/presenter non-member
$80: Professional AEE member
$120 or more: Professional non-member (or those looking to support AEE and the conference even more!)
---
Southeast Council and Conference Committee 
Michael Misenheimer, Eric Starkweather, Callie Auman, TJ Beezley, Deidra Goodwin, Sara McDaniel 
State Ambassador Coordinator: Brad Daniel 
State Ambassadors: Kate Gribbin (AL), Jo Lynn Smith (FL), Cindy Highsmith Myron (FL), Rachel Daley (FL), Victor Morales (GA), Nic Caswell (KY), Jacob Rex (KY), Callie Stevens Murphy (NC), John Talaber (SC), Terry Silver (TN) 
Workshops: Daniel Cape, Josh Orphanidys, Renee Roark, David Rogers (To contact us, email dcape08@yahoo.com)
To contact us, email southeastAEE@gmail.com or send us a Facebook message!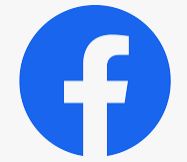 ---