Meet the Accreditation Council
The team that makes it all possible!
News: AEE Accreditation Council Annual Meeting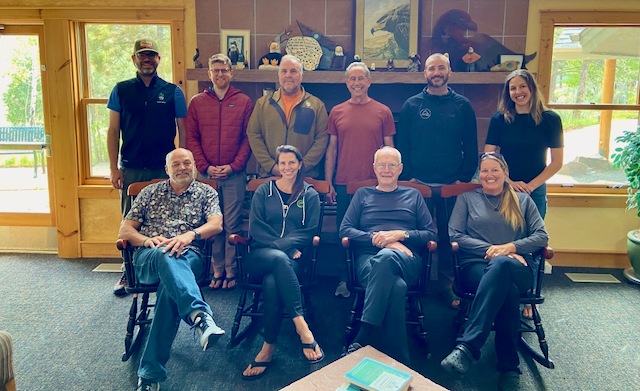 The AEE Accreditation Council meets for its annual in-person meeting at the Eagle Rock School each June. The focus this year, guided by Accreditation Council Chair Mike Pigg, was to reflect on accomplishments from the year prior and continue to stay focused on the priorities established by our strategic plan. The purpose and goals of AEE Accreditation were reviewed, and the blueprint for carrying out the work was created. Members of the Accreditation Council are Aaron Funnell, Clare Dallet, Aaron Leonard, Brent Bell, Andrew Farris, John Nordquist, Katie Baum Mettenbrick, Jose Gonzalez, Katelyn BeVard, Margaret Kelso, Maurie Lung, Mike Pigg, and Steve Pace AEE's Director of Accreditation and Certification.
---
The AEE Accreditation Council consists of volunteers that are experts in the field of Adventure Education and/or Outdoor Behavioral Healthcare. Each member of the council brings complimentary skills to the table.
The Council is responsible for:
Setting policy and procedures for the Accreditation Program.
Developing, adopting, maintaining, evaluating and revising Accreditation Program standards.
Granting or denying accredited status in accordance with Accreditation Program policy.
Establishing policy and procedures for the selection, training and evaluation of volunteer personnel to conduct the accreditation process.
Facilitating the development of educational materials related to the Accreditation Program.
Periodically assessing the success of the program, revising it as necessary to achieve its mission.
Attend two face-to-face meetings per year and monthly meetings via video-conference.
Review agenda and other materials (i.e., liaison reports, etc.) prior to each meeting.
Serve as a liaison to 5 or more accredited programs and follow through on all liaison duties associated with those programs.
Periodically review accredited organizational annual reports and prepare and deliver oral report to Council.
Serve on committees as needed or requested by the chair.
Council Members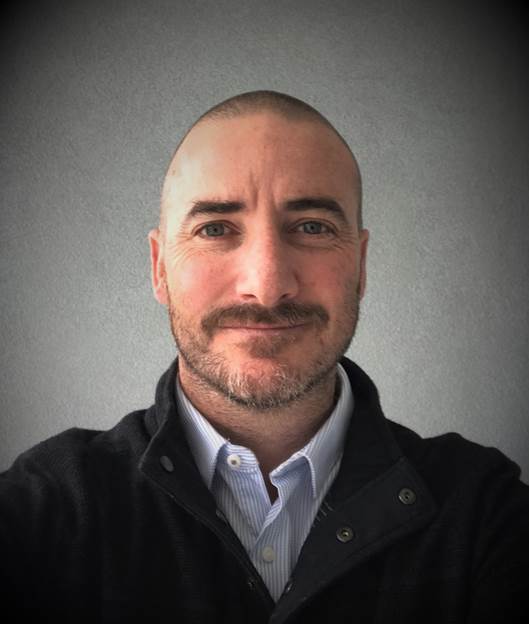 Mike Pigg - Chair
OBUSA
mpigg@outwardbound.org
Mike Pigg has been involved in the experiential education industry for over 15 years as an educator, trainer, and administrator. He has a long history with Outward Bound (OB) Australia where he served for several years as the Safety Director, and then General Manager. In addition, his experience in Australia includes extensive work within the tertiary/vocational training sector. Mike joined OB in the US in 2015, first as OBUSA Associate Safety Director and then Director of Operations at Colorado Outward Bound. Today Mike is the OBUSA National Safety Director, a member of the OB International Risk Management Committee and serves as the chair of the Wilderness Risk Management Conference Steering Committee.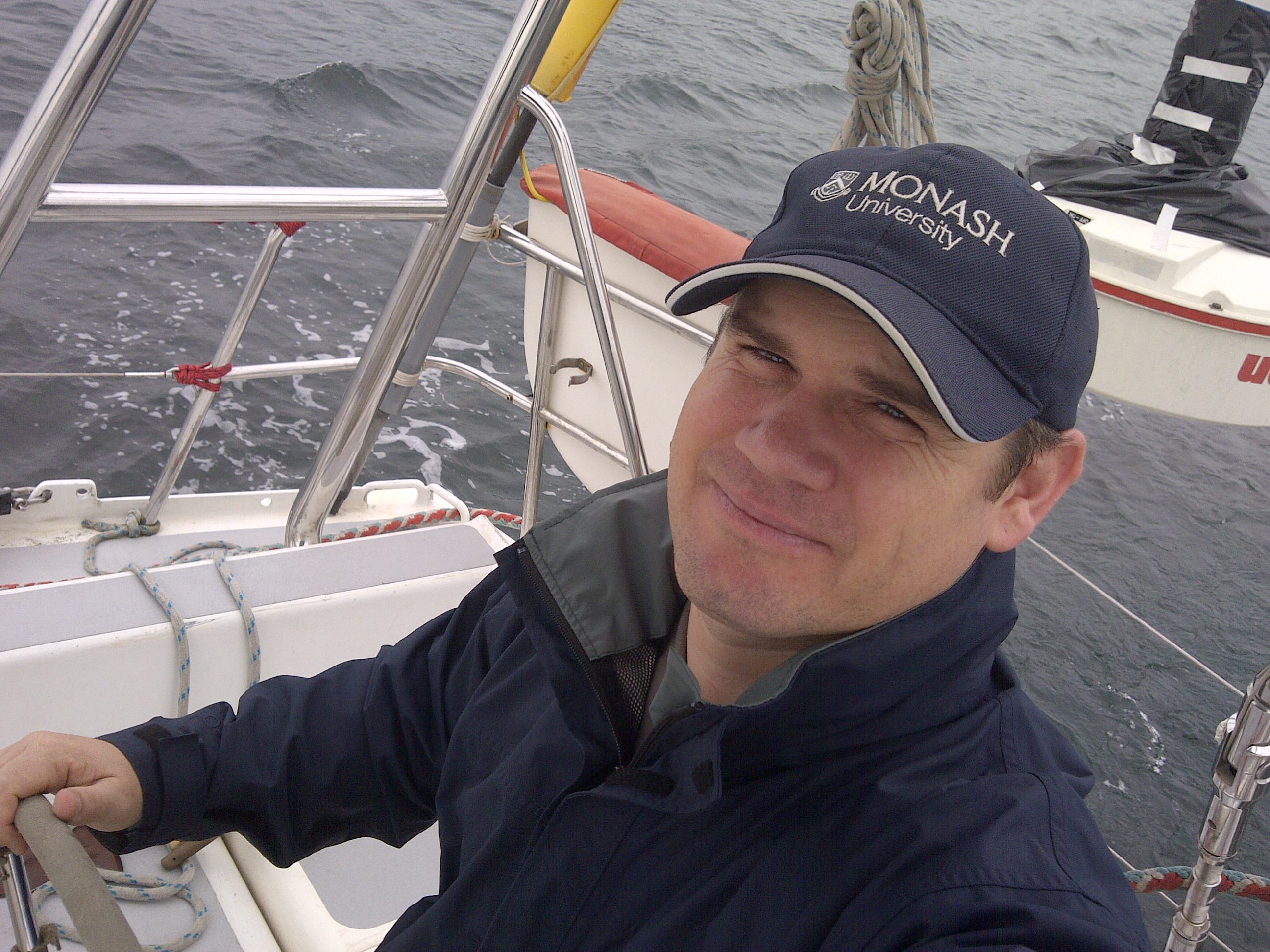 Aaron Funnell - Secretary
Vietnam Outward Bound School
aaron.funnell@obv.vn
Aaron is the Executive Director of the Vietnam Outward Bound School. Before taking his current position, Aaron was Head of Operations at Outward Bound Hong Kong, the first organization accredited with AEE in Asia. He has various outdoor qualifications as well as a Master of Education, Diploma of Training and is currently completing an EMBA. He is an Australian and has been involved with Outward Bound for 20 years in the Asia-Pacific, and has undertaken numerous program reviews across the region. He enjoys trekking and sailing and has recently co-convened the inaugural International Sea Kayaking Educators Symposium in collaboration with Monash University, Australia.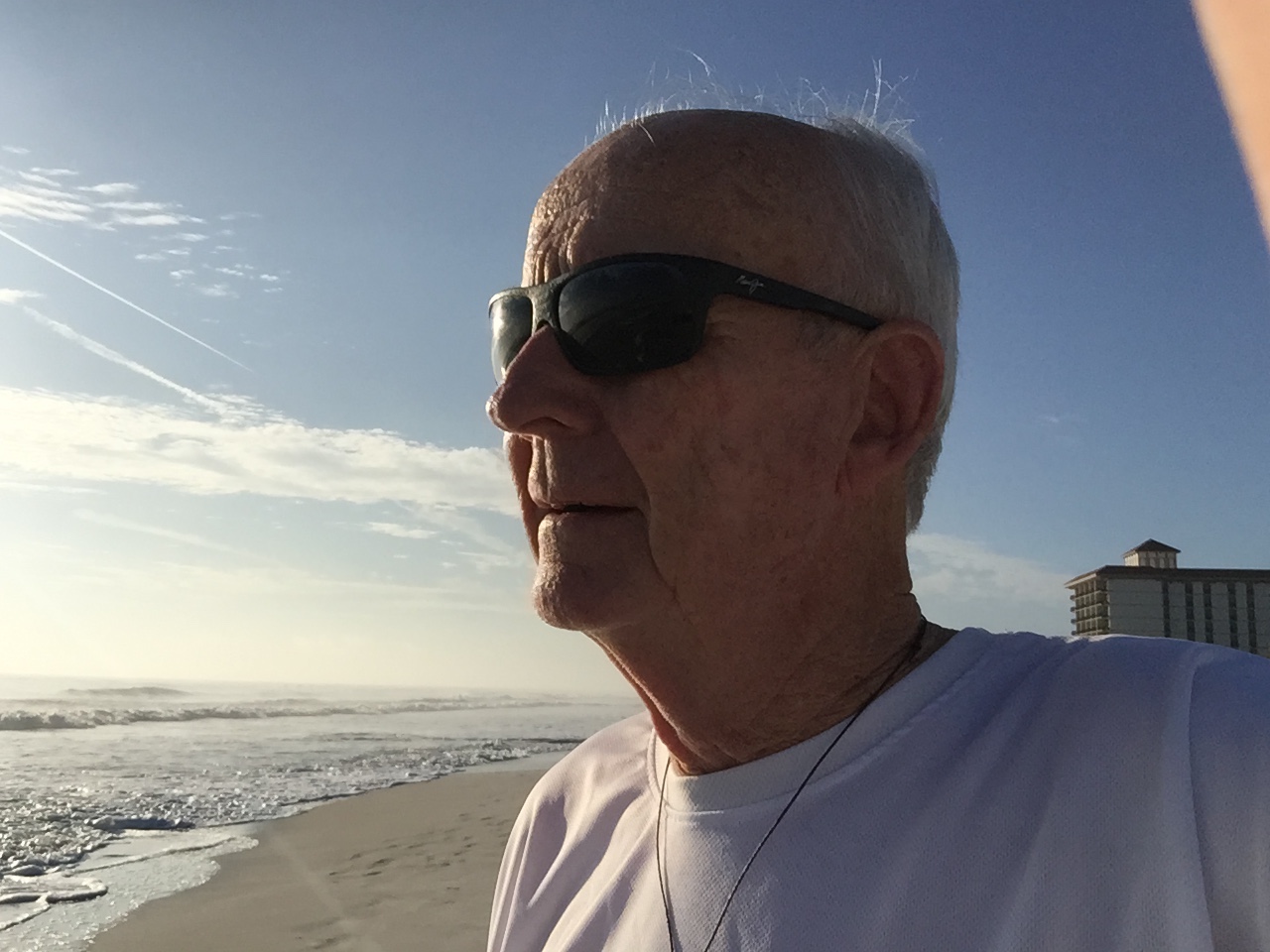 John Nordquist - Past Chair
Cross-Perspective Consulting
john.nordquist1@gmail.com
John was one of the founding teachers of Crossroads School in Santa Monica, in 1971. Since then, he has helped create exemplary OE programs at 3 different independent schools and has served on the board of the Boojum Institute. Before recently retiring from the Chadwick School, John was the Director of Global Opportunities and led the development of a more globally engaged curriculum and program. John specializes in global education, risk management, and brings the perspectives of teacher, parent, instructor, and administrator to the Accreditation Council. He is also an accomplished climber and mountaineer.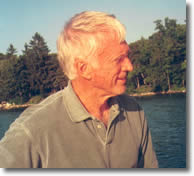 Charles (Reb) Gregg, LL.B - Emeritus Member
Charles R. (Reb) Gregg is an attorney in Houston Texas, active in outdoor recreation law. Reb has been legal counsel to and represents a number of leading outdoor recreation and education programs and associations in the Country. Reb writes and lectures frequently and serves on the Wilderness Risk Managers Committee, the Accreditation Council of AEE and the Boards of Directors of The Student Conservation Association and Friends of Big Bend National Park. Reb advises the Accreditation Council on a wide range of topics but no longer attends every meeting.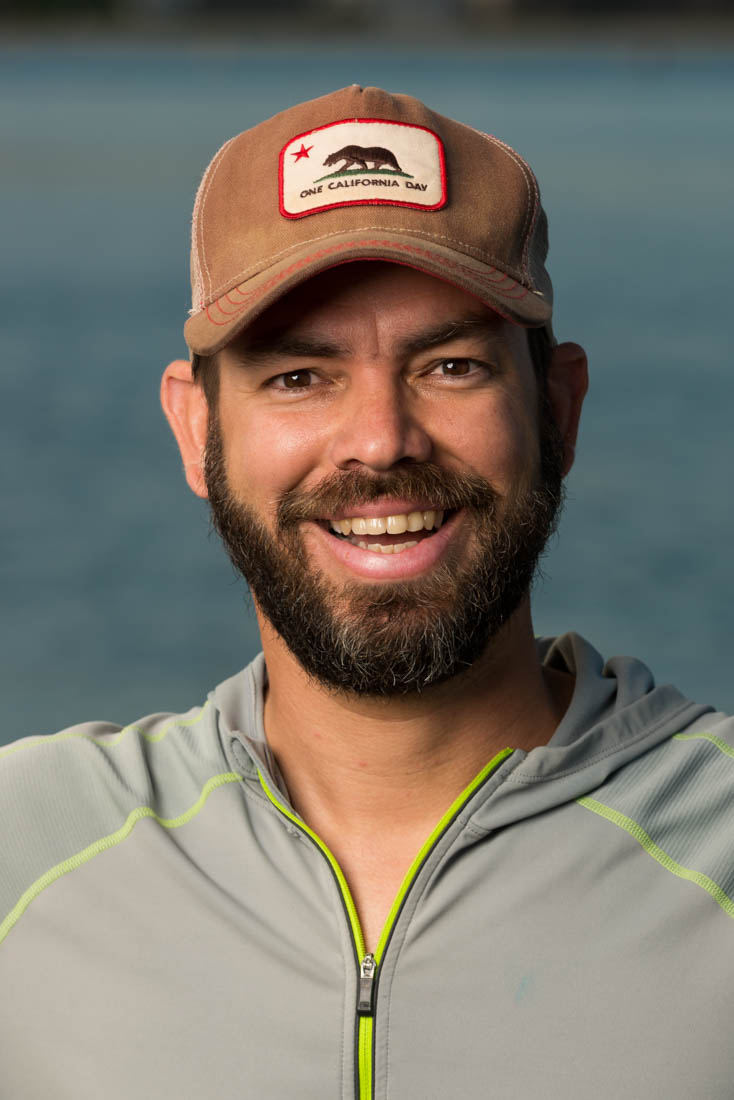 José H. González Sierra Club
jose.gonzalez@sierraclub.org
Dr. José H. González is the Senior Manager for Strategic Implementation, Safety Competence, and Quality Improvement at the Sierra Club. He is a Boricua, born and raised in Puerto Rico. He started his outdoor education professional career in the 90's working for major organizations, including Hurricane Island Outward Bound School, Thompson Island Outward Bound Center, Sail Caribbean, Dartmouth College Outdoor Programs, Plymouth State University, SDSU Mission Bay Aquatic Center, and NOLS. In addition, he was an assistant professor at California State University Northridge and an associate faculty at Prescott College. He has co-author two books (one of them in Spanish) and several articles for the canopy tour and zipline industry. He is an active instructor trainer for the American Canoe Association with several certifications in sea kayaking and stand up paddleboarding.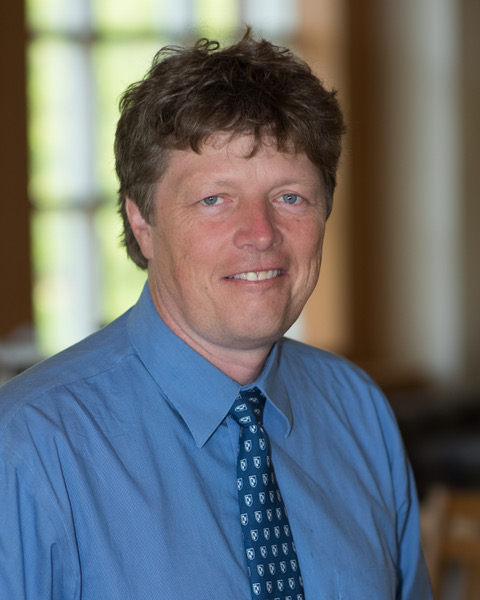 Brent Bell, PhD
University of New Hampshire
brent.bell@unh.edu
Dr. Brent Bell is an associate professor of outdoor education at the University of New Hampshire. He researches outdoor orientation programs and their impact on student development, and has authored 16 peer-reviewed publications and two book chapters. He is also co-author, along with Bob Baird (United Educators) and Drew Leemon (NOLS), of "Guide to Managing Risks in Wilderness Education." Since 2003, he has spearheaded the Outdoor Orientation Program Symposium (OOPS), hosting more than 28 symposia focused on issues, research and practice in outdoor orientation in the U.S. and Canada. Active in the Association for Experiential Education (AEE) for three decades, Brent was honored with that organization's Karl Rohnke Award in 2009 and its "PICOUP" award — for a "person in charge of unlocking potential" — in 2014. He is also active in the Association for Outdoor Recreation in Education (AORE), is a Nationally Registered Emergency Medical Technician (since 1988) and is a wilderness first-aid instructor for SOLO in North Conway, N.H.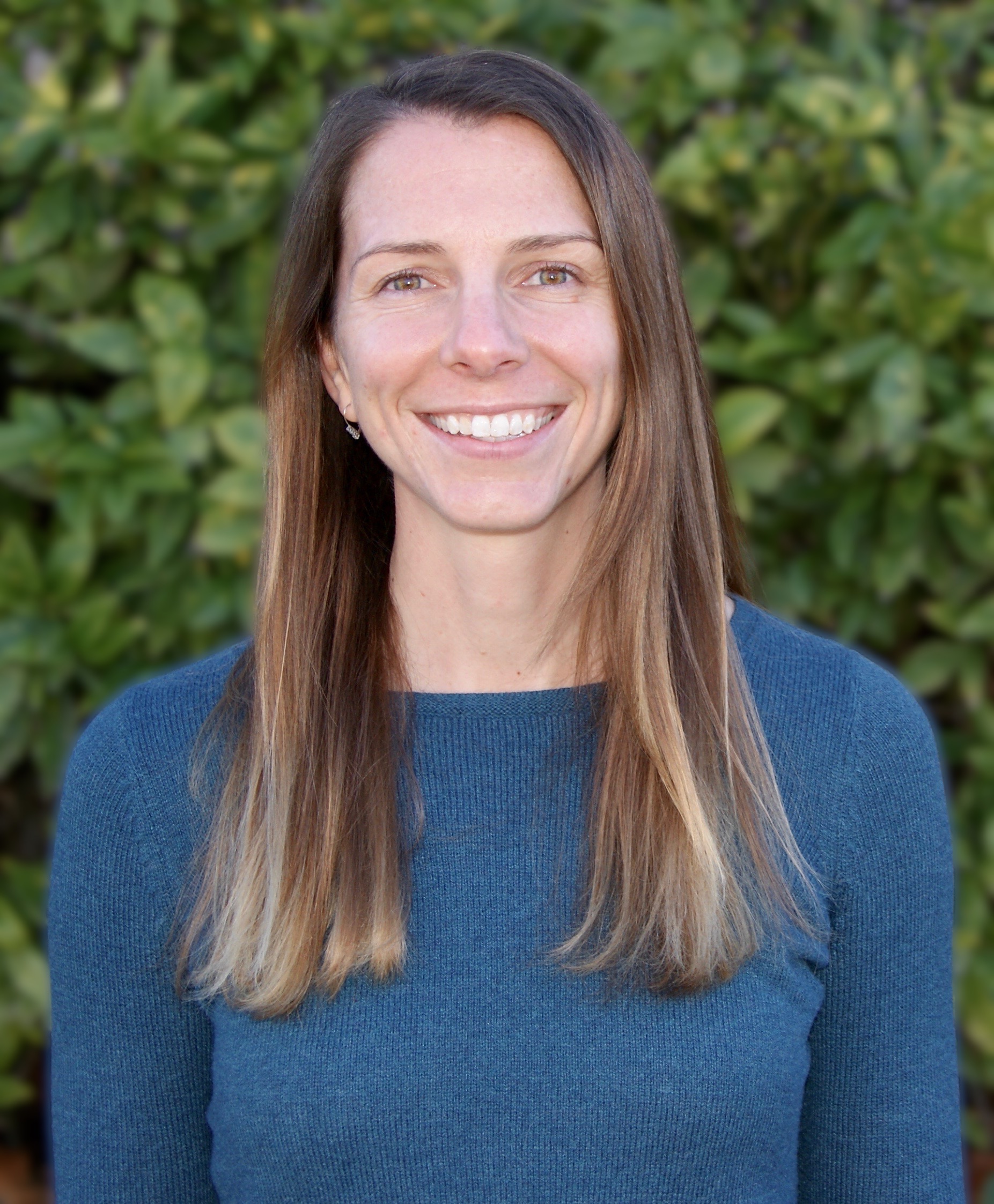 Katelyn BeVard
Evoke Entrada
katelyn@evoketherapy.com

Katelyn began working in wilderness therapy at Evoke at Entrada in 2009 as a Field Instructor. She has held jobs in almost every department in the company since then and currently serves as the Program Director. Katelyn earned her bachelor's degree in Public Relations and Journalism in 2008. She has been an active member on the Outdoor Behavioral Healthcare Council since 2017 and currently serves as the Secretary of the council, as well as the chair of the Best Practices committee. Katelyn is an alumnus of the North Carolina Outward Bound school and has been an AEE accreditation reviewer since 2018. In her spare time, Katelyn enjoys the many outdoor activities Southern Utah has to offer.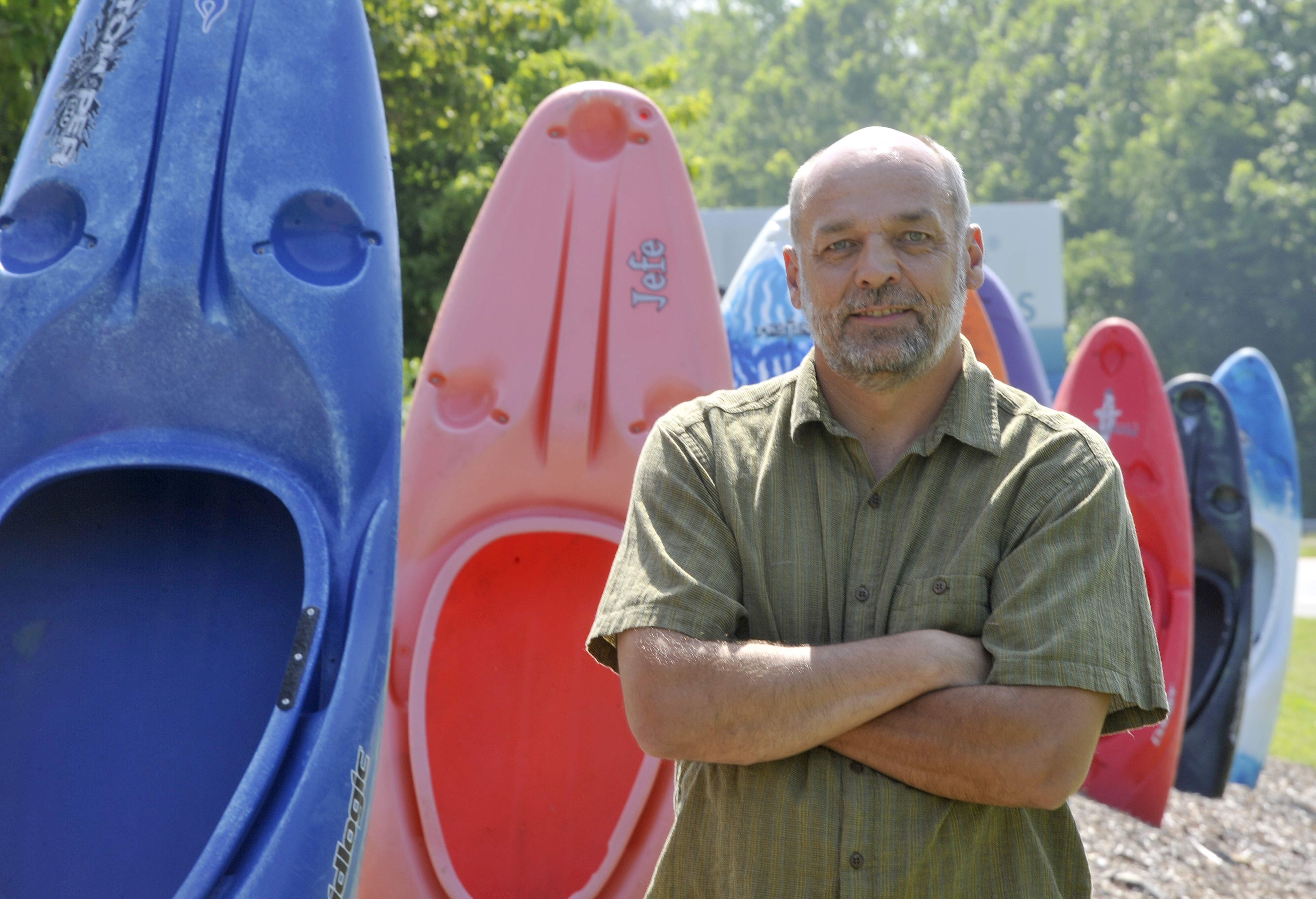 Paul Wolf, M.A. Ed.
Southwestern Community College
pjwolf@southwesterncc.edu
Paul is an Instructor and Program Director of Outdoor Leadership and Wilderness Therapy at Southwestern Community College in Sylva, North Carolina. He is a long-term volunteer with AEE having served in various leadership positions in the Accreditation program and in the Southeast's Region. He is also a member of the Therapeutic Adventure Professional Group's Certification Standards Committee. Paul was a Course Director and Climbing Technician with the Voyageur Outward Bound School, and has worked for a variety of therapeutic and educational programs throughout the United States. He is a current Trainer, Tester and Inspector with Alpine Towers International and is a Technical Rope Rescue Instructor Candidate with Rescue 3 International. Paul is chair of AEE's Accreditation Council Standards Committee.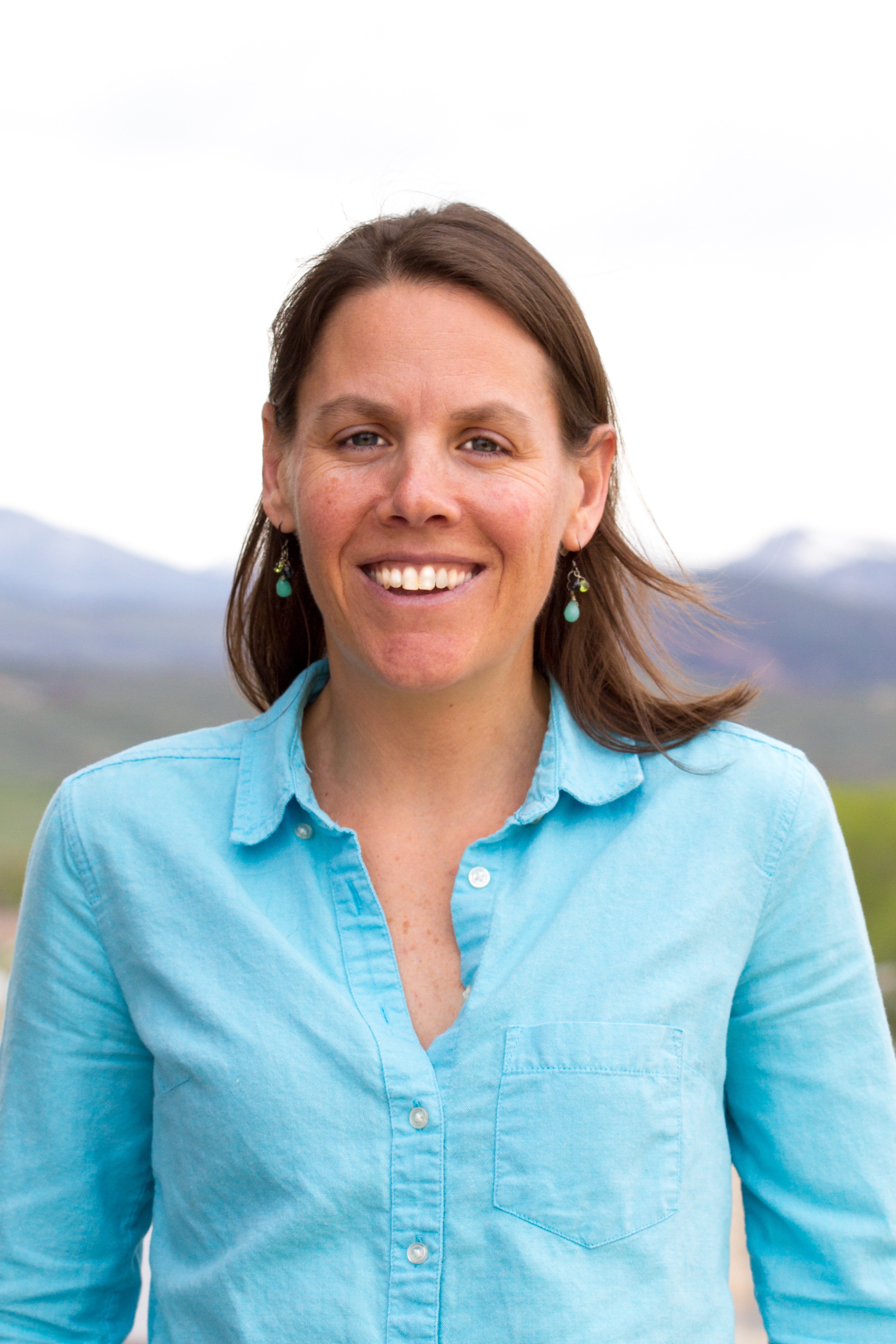 Katie Baum Mettenbrink
NOLS
katie_baum@nols.edu
Originally from Portland, OR, Katie has worked in outdoor education since 1999, most of that time at NOLS. She currently leads NOLS Risk Services, which provides risk management training and consulting for organizations around the world, and co-chairs the Wilderness Risk Management Conference (WRMC). She is a senior NOLS field instructor, with experience leading extended wilderness expeditions in the backpacking, rock climbing, caving, and mountaineering programs. Before landing in her current role, she worked at NOLS Custom Education, led the program team at NOLS Alaska, taught environmental education, worked on a political campaign, and served in a variety of positions in Princeton University's Outdoor Action program. She lives in Lander, Wyoming with her partner and young son.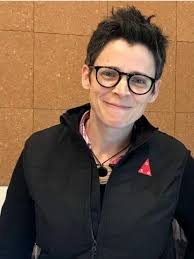 Clare Dallat
Risk Resolve
dallatc@oeg.edu.au

Dr. Clare Da
llat is the Executive Director of Research and Innovation at The Outdoor Education Group, Australia. Clare has a PhD in Accident Prediction and an MSc. in Risk, Crisis and Disaster Management. She is an experienced outdoor educator and has over twenty years of practice in all aspects of outdoor education, including field leadership, administrating program preparation and executive leadership. Clare consults on risk and crisis management, has investigated serious incidents, developed
risk and crisis management
frameworks, and contributed to policy development for education outdoors.
In 2018, Clare won the
prestigious Reb
Gregg Award for
exceptional
leadership, innovation
and contribution to
wilderness risk management.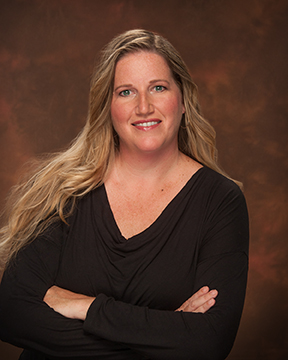 Maurie Lung
Life Adventures Counseling and Consulting
dmlung@lifeadventurescc.org
Dr. Maurie Lung is the CEO of a community organization that provides adventure-based mental health therapy and consulting. She has over 25 years of experience ranging from therapist, business owner, author, speaker, trainer, evaluator, and university instructor. She has co-authored two books for mental health professionals as well as a variety of articles about how to experience nature and adventure in order to heal our hearts and restore dignity. Maurie integrates her knowledge and experience of recreation, education, psychology, and evaluation to experientially provide services with a diverse client population.
She also is Associate Faculty at Prescott College teaching graduate courses in mental health counseling and overseeing the Adventure-based Psychotherapy and Ecotherapy programs.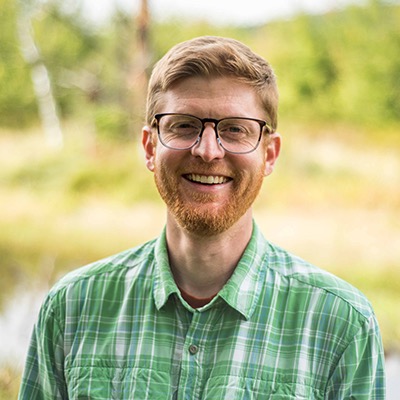 Andrew Farris

Summmit Achievement
andrew@summitachievement.com
Andrew graduated from Green Mountain College with a bachelor's degree in Adventure Recreation. Andrew is currently the Program Director at Summit Achievement. Andrew began his journey at Summit as a Wilderness Therapy Guide in 2009. He has held many roles within the organization since that beginning. Prior to arriving at Summit, Andrew facilitated adaptive recreation opportunities for people with physical and cognitive disabilities at Bradford Woods in Indiana. Andrew has a penchant for a well-placed pun and enjoys spending his time in nature hiking, fishing, skiing, and gardening.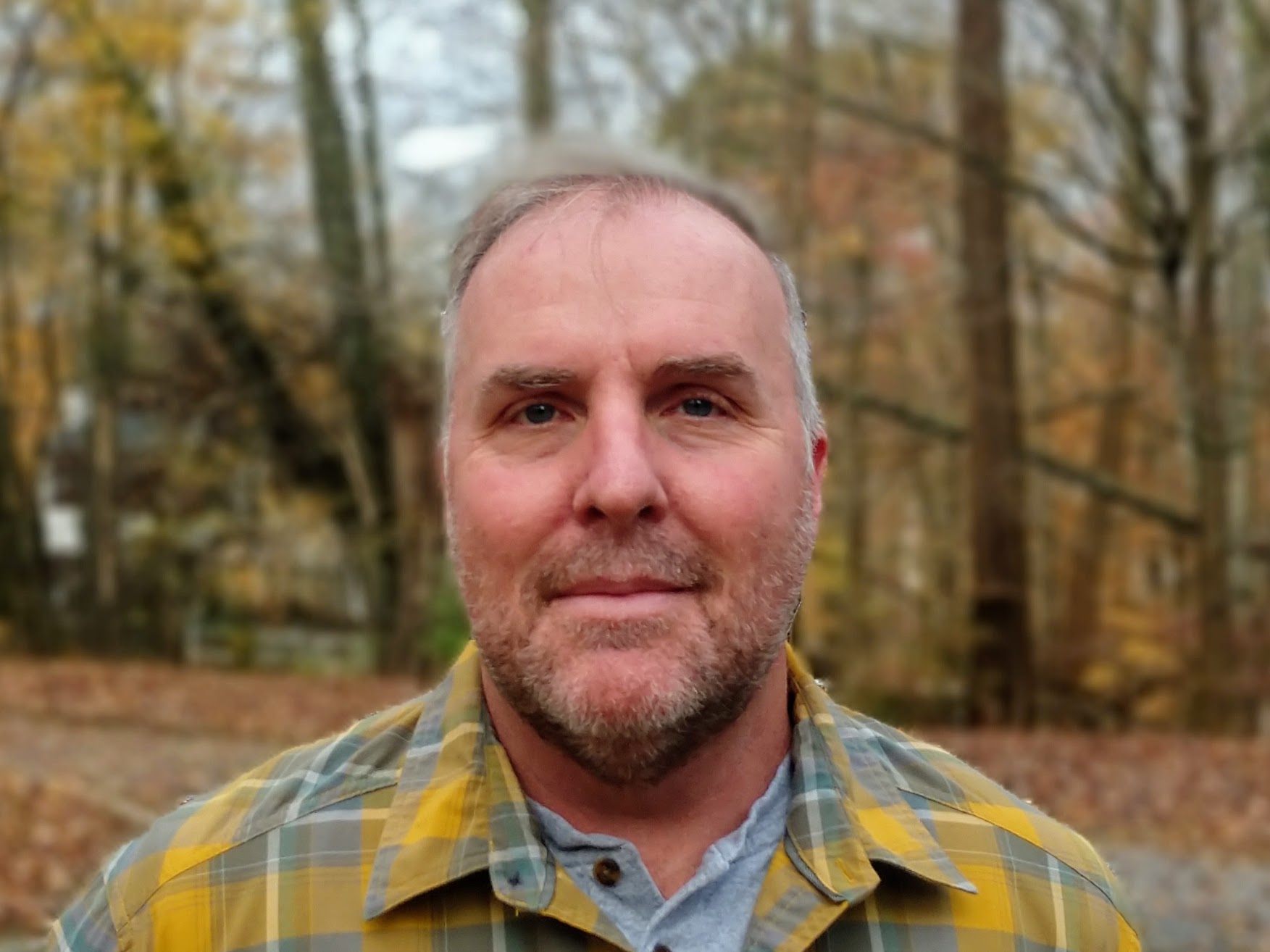 Aaron Leonard

Sierra Club
aaron.leonard@sierraclub.org
Lt. Col. Aaron Leonard, USA (Ret) is a Senior Campaign Representative and Chair of the Veteran and Military Outdoors Coalition at the Sierra Club where he specializes in public policy and research supporting veterans and military members access to parks and public lands as well as how veterans' access and utilize structured theraputic outdoor adventure and wilderness therapy programs. Aaron also chairs New York's Outdoor Rx committee and volunteers as the Program Director for Another Summit, a theraputic outdoor adventure program serving veterans and first responders in the Lower Hudson Valley, New York.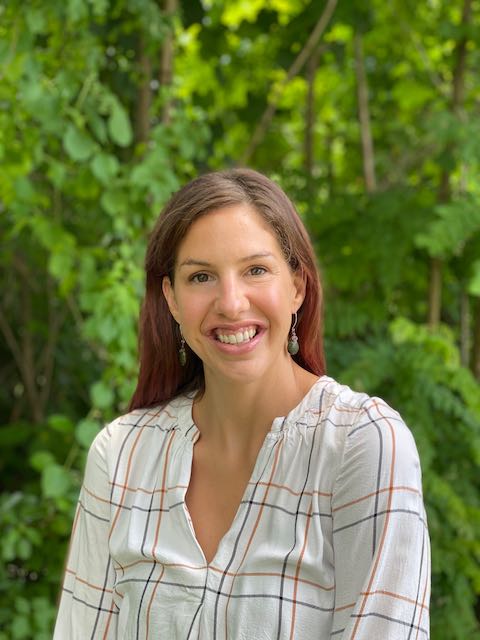 Margaret Kelso
Blue Ridge Therapeutic Adventures
margaretk@blueridgewilderness.com

Margaret is currently the Director of Operations at Blue Ridge Therapeutic Wilderness and based out of Asheville, NC. Prior to that she started her wilderness therapy journey in 2010 at Alaska Crossings as a Field Guide and moved to many roles as Field Mentor, Case Manager, Medical Officer, and Assistant Program Director and at Open Sky as a Medical Case Manager and Health Director. She also serves as a Blue Ridge representative on the Outdoor Behavioral Health Council. She has been a Wilderness EMT since 2013, trained through the San Juan Ambulance in Silverton, Colorado where she was also able to volunteer with their local SAR. Having attended an experiential high school on the Minnesota Zoo property her love of the wilderness and learning through experience began. She loves being a part of growing the industry and creating systems and culture for both clients and employees to thrive. Her preferred method of transport is by canoe.