Meet the Certification Council
The AEE Certification Council consists of volunteers that are experts in the field of Outdoor Behavioral Healthcare. Each member of the council brings complimentary skills to the table.
AEE is excited to share word of a new initiative for our therapeutic adventure community to begin in 2022! The Certification Council is now recruiting Task Force Members to explore the creation of a Bachelor's Level Certification for therapeutic adventure facilitators and practitioners. The Task Force will work with Certification Council Members to develop guidelines and criteria for certifying individuals facilitating adventure groups and experiences in the fields of psychology, counseling, social work, recreation therapy, and potentially others. If you're interested in participating as a task force member, or if you have questions about Task Force responsibilities, please contact Steve Pace, Director of Accreditations & Certification, at Steve@AEE.org.
The Certification Council is Responsible For:
Setting policy and procedures for the Certification Program.
Developing, adopting, maintaining, evaluating and revising Certification Program criteria.
Granting or denying certified status in accordance with Certification Program policy.
Facilitating the development of educational materials related to the Certification Program.
Periodically assessing the success of the program, revising it as necessary to achieve its mission.
Attend one face-to-face meeting per year and monthly meetings via video-conference.
Review agenda and other materials (i.e., applications, reports from Council members, etc.) prior to each meeting.
Serve on committees as needed or requested by the chair.
Council Members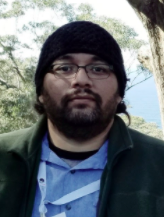 Fred Borroel - Chair
RelateAbility, PLLC 
fred@relateability.org
Federico A. Borroel, MS, LPC-S, formed RelateAbility, PLLC after serving in the non-profit sector as a program director, counselor, trainer, grant writer, and clinical supervisor. He has held a range of servant leader positions with the Association for Experiential Education to include the Chair position of the Association's Therapeutic Adventure Professional Group. Through RelateAbility, PLLC, he specializes in relationship building services for families, colleagues, and peer groups. Most of his professional experience has been dedicated to helping trauma survivors achieve relational goals and to helping trauma serving professionals balance self-care with their capacity to care for others. Along the way, he has trusted experiential learning and adventure therapy to promote positive change among families, teammates, and organizations of many kinds.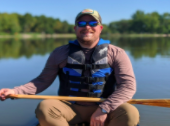 Patrick McMillion - Secretary
Adventure Works, Norther Illinois University 
patrick@adventureworksdekalb.org
Patrick is the current Outcomes Management and Training Director at Adventure Works in Dekalb, Illinois and a Faculty Instructor in the Counseling Program at Northern Illinois University. He has worked in the Mental Health field since 2008 in a variety of capacities and within the Adventure Therapy field since 2012. He is a former Professional Development Coordinator and Chair of the Therapeutic Adventure Professional Group. He is completing his PhD in Counselor Education and Supervision with his research focusing on the Electroencephalographic (EEG) measurement of brain waves during an Adventure Therapy activity. He lives in a small town in Northern Illinois with his wife and two young children.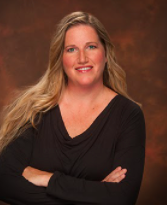 Maurie Lung
Life Adventures Counseling & Consulting. Prescott College 
dmlung@lifeadventurescc.org
Dr. Maurie Lung is the CEO of a community organization that provides adventure-based mental health therapy and consulting. She has over 25 years of experience ranging from therapist, business owner, author, speaker, trainer, evaluator, and university instructor. She has co-authored two books for mental health professionals as well as a variety of articles about how to experience nature and adventure in order to heal our hearts and restore dignity. Maurie integrates her knowledge and experience of recreation, education, psychology, and evaluation to experientially provide services with a diverse client population. She also is Associate Faculty at Prescott College teaching graduate courses in mental health counseling and overseeing the Adventure-based Psychotherapy and Ecotherapy programs.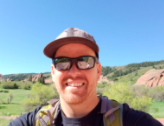 Nicholas Magle-Haberek
nickmaghab@gmail.com
After many years as a field guide and outdoor educator, Nick followed his passion to the University of New Hampshire where he earned a Masters Degree in Outdoor Education and a Master of Social Work degree.  Nick's experience with Adventure Therapy practice is broad, and he has served as a field guide, facilitator, therapist, clinical supervisor, program manager, consultant and clinical director for several wilderness therapy programs.  Nick has been involved in the creation, implementation and refinement of a variety of adventure and wilderness therapy programs and has been an active presenter, developer and leader in the TAPG community.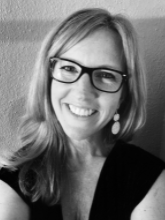 Christine Norton
Texas State University 
cn19@txstate.edu
 Christine Lynn Norton, PhD, LCSW, is a Professor of Social Work at Texas State University. She received her PhD in Social Work from Loyola University Chicago. She has a MA in Social Service Administration from the University of Chicago, and a MS in Experiential Education from Minnesota State University-Mankato.  She has also taught as adjunct faculty at the University of Denver, Prescott College, and Naropa University. Christine has over 25 years of experience as a social worker and outdoor experiential educator. Christine is a Research Scientist with the Outdoor Behavioral Healthcare Center and is a 2017 Fulbright Scholar, having taught adventure therapy at National Taiwan Normal University. Christine has a long history with AEE and TAPG, having served as the Chair of the AEE/TAPG Leadership Council, as well as Chair of the Mid-South Region. She has assisted with AEE/OBH accreditation reviews and was a member of the TAPG Certification Standards Committee and has been active in establishing AT best practices.