AEE Therapeutic Adventure Professional Group (TAPG)
This website is an evolving statement by AEE's Therapeutic Adventure Professional Group (TAPG) aimed at describing our professional group. It is an effort to bring about an open forum for discussion and learning that is representative of this field of practice. We invite a broad range of readers including practitioners, insurance companies, government monitors, other professional organizations, students, teachers, consumers, and the general public. We do not assume that our thoughts are inclusive of every application of adventure therapy across the world or even within the United States.
Have Questions? Want more information? Email us at tapg@aee.org 
Read the 2021 Summer Insights Newsletter Here!
---
2023 Adventure Therapy Best Practices Conference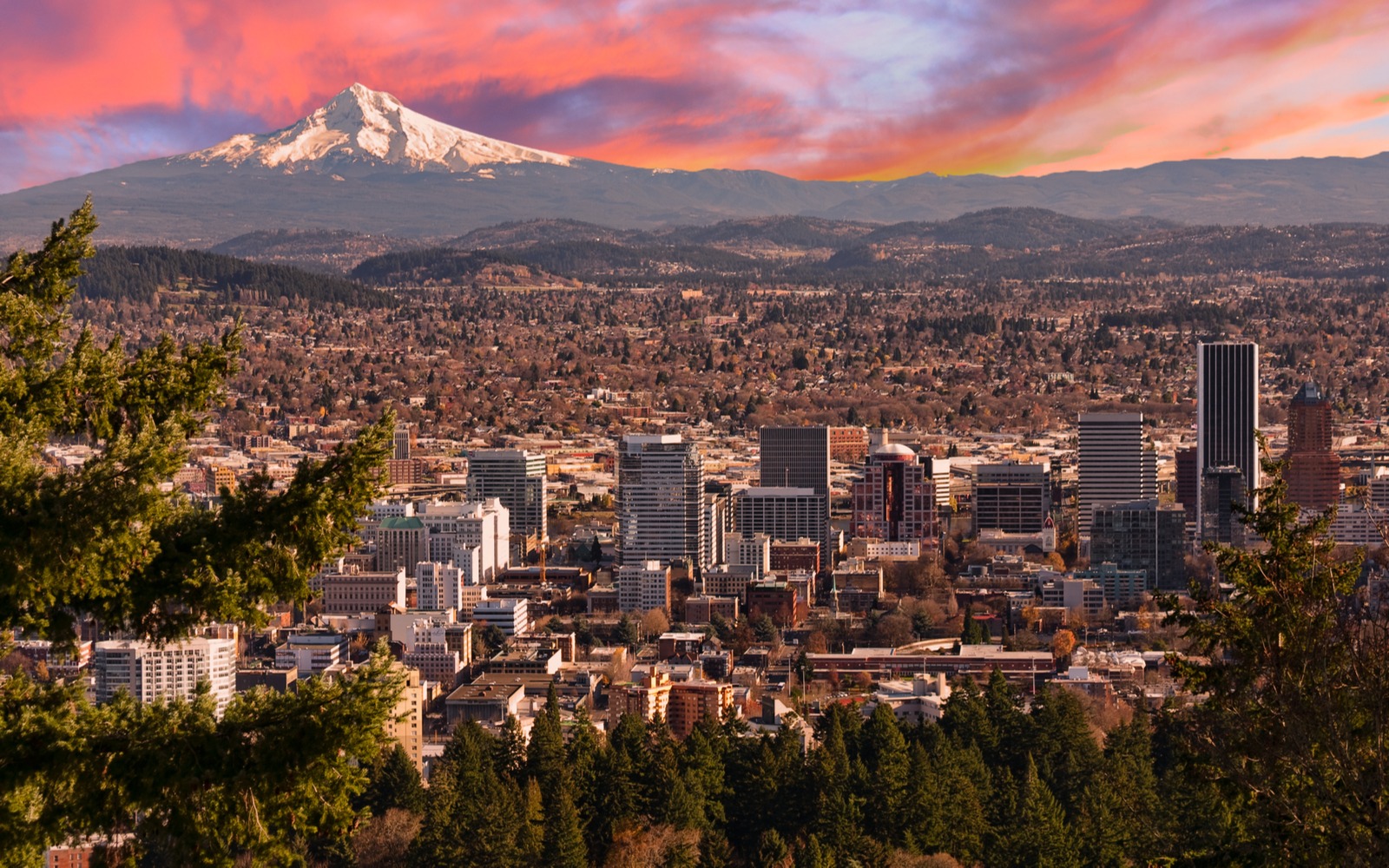 The conference welcomes researchers, practitioners, and innovators from across the adventure therapy field for in-depth learning, growth, and connection.
When? July 28-29
Where? Lewis & Clark College, Portland, OR
Call for Proposals
We're thrilled to release the application to present at this year Adventure Therapy Best Practices Conference at
Lewis & Clark College
in Portland, OR, July 28-29, 2023.
This year's theme is "Exploring the Future of AT," inviting us all to consider the history and origins of our field and work, while collaboratively visioning what we hope for it from here. We look forward to rich learning, discussion, and connection, and hope you'll consider joining us!
Completed applications are due Friday, 2/17
---
TAPG Mission
The Therapeutic Adventure Professional Group is committed to the development and promotion of adventure-based programming and the principles of experiential education in therapeutic settings. We are also committed to the professional development of this community and the profession as a whole.
TAPG Statement of Purpose
Therapeutic Adventure is the professional group for those AEE members who work within the fields of health, mental health, corrections, education, and other human service fields. Our primary purpose is to facilitate networking for professionals within our various fields and share information, techniques, and concerns regarding the therapeutic use of adventure. We define therapeutic as moving toward healthy change with intentional interventions. We represent the interests of this community to the Board and larger professional communities through workshops, conference and pre-conference activities, and best practices development.
---
Adventure Therapy Best Practices
AEE's Therapeutic Adventure Professional Group(TAPG) has been engaged in efforts to produce a statement of best practice for adventure therapy (AT) since 2001, with writing beginning in 2007. TAPG has coordinated Adventure Therapy Best Practices conferences that have, and continue, to serve as catalysts for this effort. The intent of this effort is to identify, establish, and promote appropriate AT practices. The following is to be considered a working document in its attempt to provide preferred programming standards for the administration of adventure and wilderness therapy programs. This statement will reside on the TAPG website and be updated as the field grows in knowledge and understanding. Please click here to access the best practices document
---
Interested in becoming an AEE Certified Clinical Adventure Therapist?  
As the field of Adventure Therapy progresses forward, evolves and gains popularity, professionals from the wide variety of Adventure Therapy settings have come together to express an interest and a need for greater professionalism in Adventure Therapy. After the tremendous efforts of those involved in creating the Adventure Therapy Best Practices, and the advent of specific certification standards that meet the needs of Outdoor Behavioral Healthcare Council programs, a growing need for an adventure therapy certification became more and more apparent. Learn more about certification here. 
---
 

 

Leadership Council

The Leadership Council structure affords the most representation of membership possible, supporting the membership and mission and purpose of TAPG. The Council coordinates activities and provides direction for the professional group. Leadership Council members serve for a term of 3 years.

APPLY NOW TO BE ON THE LEADERSHIP COUNCIL *Deadline: February 5

The Council currently has the following positions: 




Chair
Morgan Decker, MSW, LCSW
Marshwood High School
Maine
School Social Worker & Impact Facilitator
Field of Practice: School Based
Pronouns: she/her/hers
"Do not follow where the path may lead. Go instead where there is no path and leave a trail."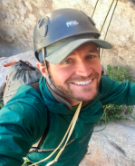 Vice-Chair
Alex White, MS, CMHC​, CCAT
Clinical Mental Health Counselor, University of Utah; Adjunct Professor, Westminster College, 2021 TAPG Best Practices Conference Convener 
Field of Practice: Private Practice / Higher Education
"There exists within everyone a grand passion, an outlandish thirst for adventure, a desire to live boldly and vividly through the journey of life."–Kurt Hahn

Treasurer
Anita R. Tucker, PhD, LICSW
Professor, University of New Hampshire, Department of Social Work 
Outdoor Behavioral Healthcare Center, Assoc. Director
Field of Practice: Researcher / Author / Higher Education
"No significant learning occurs without a significant relationship" -

 


Dr. James Comer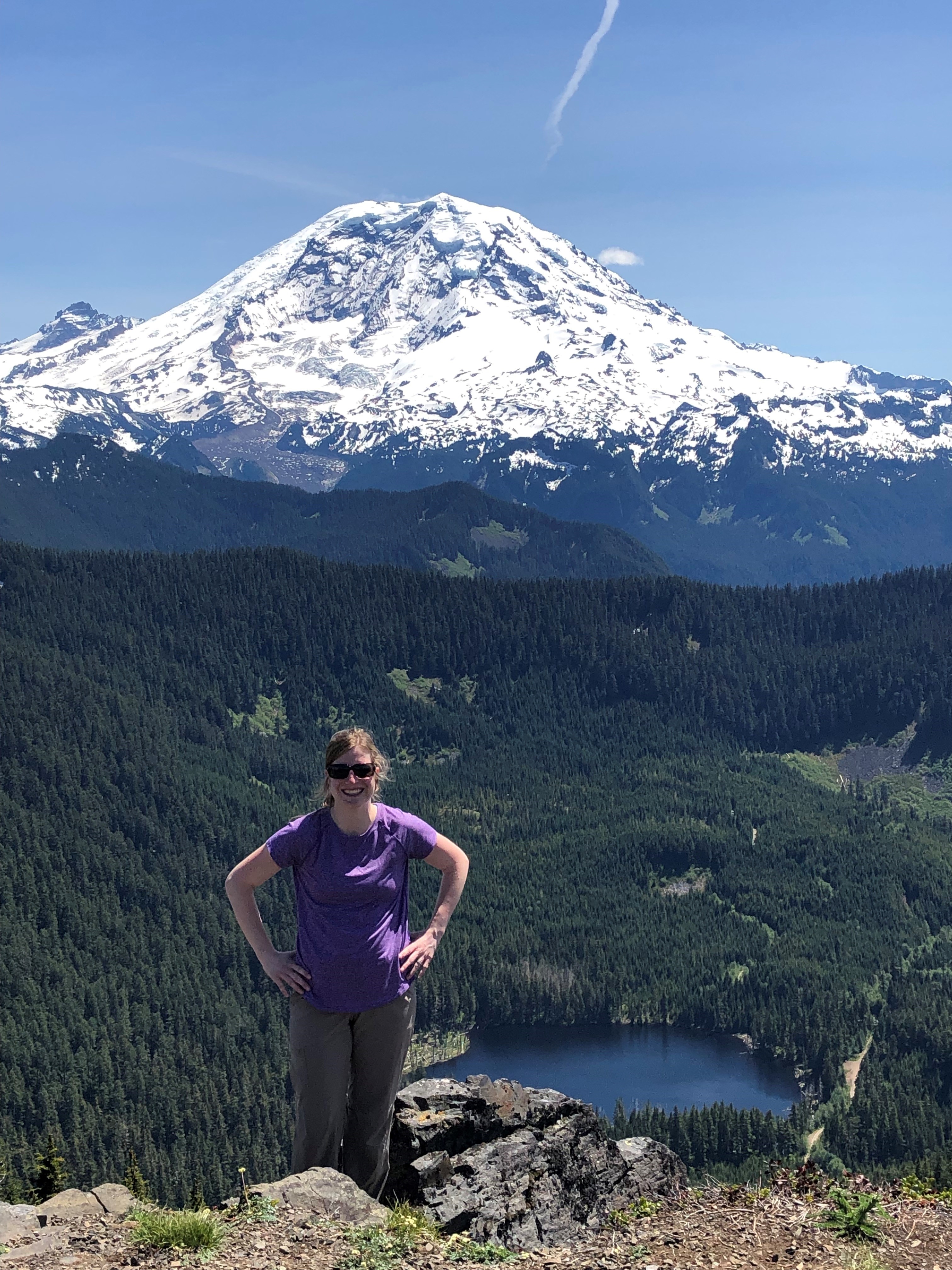 Secretary
Erin Carpenter, MA, CTRS/R
Director of Recreation Therapy Services, Child Study & Treatment Center
Tacoma, WA, Traditional lands of the Coast Salish people and specifically the Puyallup Tribe
She/Her/Hers
Field of Practice: Residential Programming
"One sees clearly only with the heart. Anything essential is invisible to the eyes"- Antonie de Saint-Exupery


Conference Coordinator
Christy Brock, MSW, LISW-S
Founder and Executive director at New Adventures Counseling, 2021 TAPG Extended Education Series Conference Convener 
Field of Practice: Community Based / Private Practice
"There is freedom waiting for you, on the breezes of the sky. And you ask 'What if I fall?' Oh, but my darling, what if you fly?" ~Erin Hanson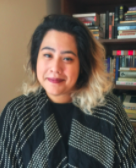 Publications and Communications Coordinator
Johanna J Ancheta, LLMSW
Social Work Professional 
Field of Practice: Community Based
She/Her & Ella
"the voice of the Great Spirit is heard in the twittering of birds, the rippling of mighty waters, and the sweet breathing of flowers." - Zitkala-Sa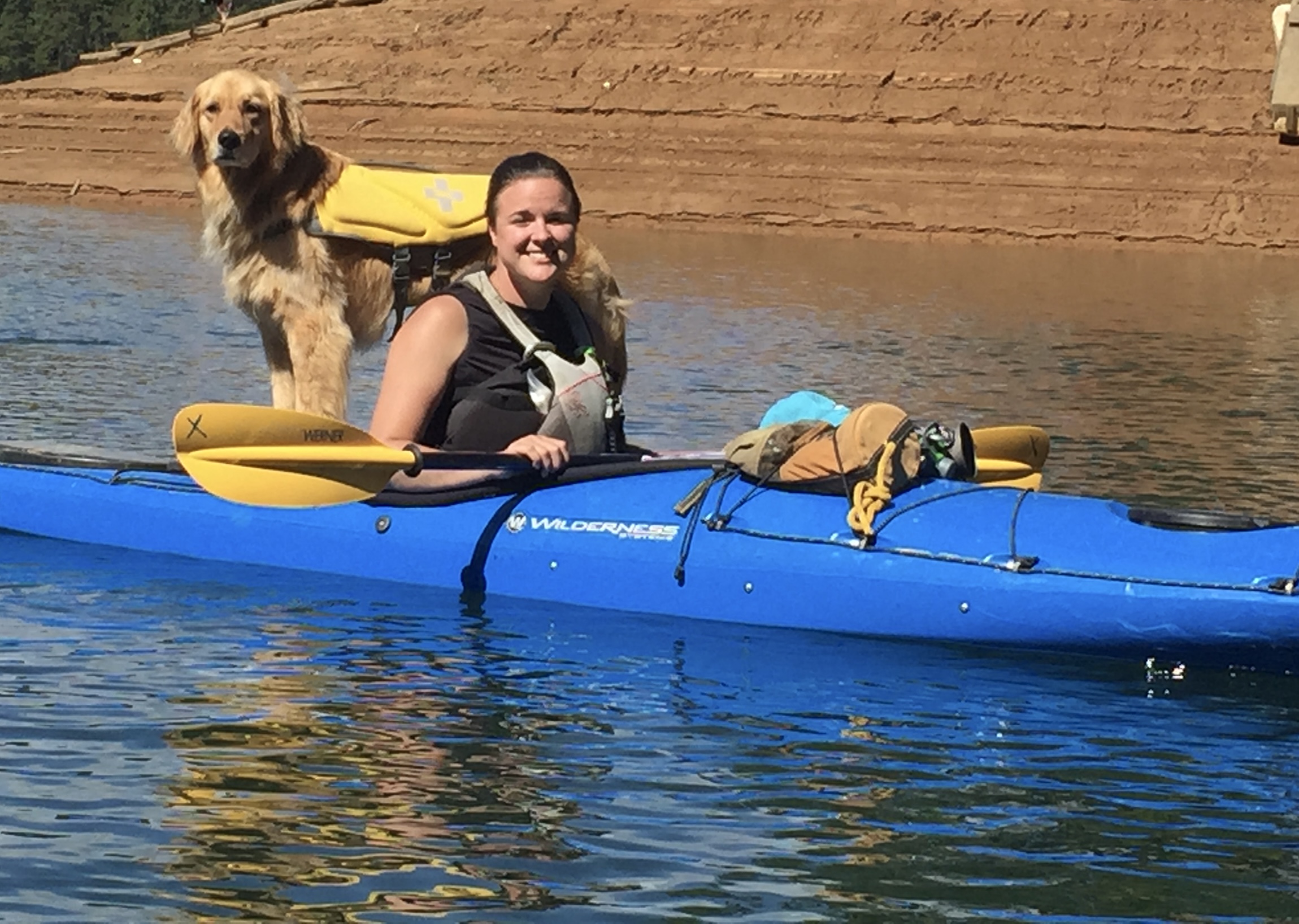 Professional Development Coordinator
Jesy Cordle, MS, LRT, CTRS, CCAT
Group Specialist in Adventure Therapy, The Buckeye Ranch
Columbus, Ohio, Shawnee, Miami, Wyandotte, and other Indigenous Nations
She/Her/Hers
Field of Practice: Residential Programming
"The current was strong and the tide was great but this is what she was made for." - Seth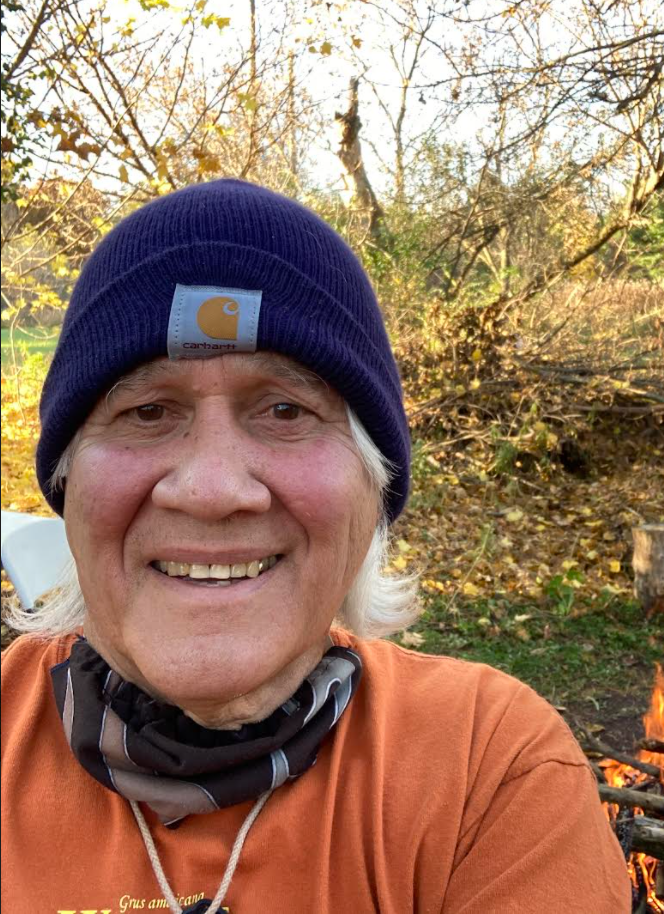 Member at Large
Tony Alvarez, MSW, LMSW
Lead Consultant/Owner Alvarez Consulting LLC, Consultant, Point B(e) Strategies 
He/Him/Siya
Field of Practice: Training, Consultation and Supervision
"It's the relationship, stupid!" Lee, Mark, Kim, Keith, Tony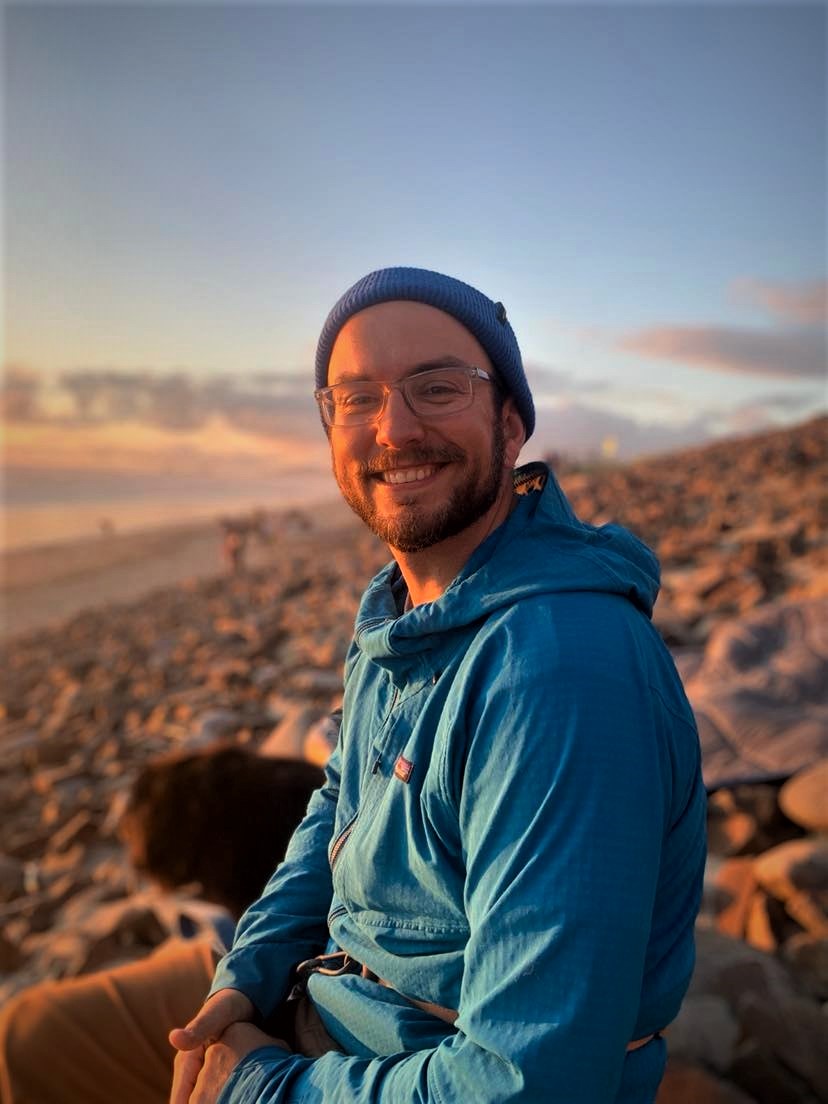 Member at Large
Daniel L Cavanaugh, PhD, LCSW
Assistant Teaching Professor, Associate Faculty, & Researcher, University of Washington Bothell/Prescott College
Portland, Oregon,
Multnomah, Wasco, Cowlitz, Kathlamet, Clackamas, Bands of Chinook, Tualatin, Kalapuya, Molalla, other tribes who made their homes along the Columbia River
He/Him/His
Field of Practice: Academia
"Borders? I have never seen one. But I have heard they exist in the minds of some people."

Past-Chair & Member at Large
Tuesdey Spangler, MSW, LISW-S, CCAT
Therapist, Clintonville Counseling
Columbus, Ohio
She/Her/Hers
---
TAPG Awards: Mark Ames Scholarship & Heart of Adventure Therapy
Heart of Adventure Therapy Award
The Heart of Adventure Therapy Award is given yearly to either an organization or an individual who embodies the heart of adventure therapy! The purpose of the award is to honor an individual, organization or program that provides exemplary adventure therapy services. This individual or organization should exhibit the mission and vision of the Association for Experiential Education, and should also employ TAPG's Best Practices. TAPG members will nominate agencies they feel are deserving of the award and TAPG Leadership Council members will vote on this award. Nominations will be solicited in January each year from the Leadership Council.

Heart of Adventure Therapy Award Winners
2022 Christine Norton
2021 Tony Alvarez
2020 Kim Sacksteder
2019 Gary Stauffer
2018 Maurie Lung
2017 Andrea Knepper
2016 Fred Borroel and Michael Gass
2015 Adventure Works 
2014 Red Top Meadows 
Mark Ames Scholarship 
TAPG awards the Mark Ames Memorial Scholarship to provide an opportunity to attend TAPG's Pre-Conference workshop to an individual who otherwise could not afford to attend. 
In addition, many TAPG members have been presented with national AEE awards. Please take a look at the list, and if you do not see someone's name there that should be, consider nominating someone for this year.
Mark Ames Award
Mark Ames was a model leader and community member to the Therapeutic Adventure Professional Group (TAPG) of AEE. He contributed much in his time with us, bringing the true heart of Adventure Therapy work to our personal and professional development efforts. This year, the award is being offered to support an attendee to the TAPG Best Practices event that will be held in Park City, UT, from August 23rd-25th, 2021. This scholarship covers one complete registration fee for the TAPG Best Practices Conference 2021. Accommodations, food and transportation are the responsibility of the recipient.
Michael Stratton Practitioner of the Year Award

2019 Bobbi Beale 
2015 Kim Sacksteder
2014 Tony Alvarez
2008 Gary Stauffer
2007 Denise Mitten
2005 Jim Schoel
2000 Lee Gillis
Outstanding Experiential Teacher
1998 Mike Gass
1997 Christian Bisson 
Servant Leader
2021 Federico A Borroel
2017 Maurie Lung
2014 Christine Norton
2012 Anita Tucker
2011 Terry Williams
2008 Sandy Newes, Dennis Call
2007 Bobbi Beale
2005 Scott Bandoroff
2004 Christian Itin
Organizational Member of the Year
2014 Camp Mary Orton
2008 Santa Fe Mountain Center
2006 Georgia College and State University
2005 Omni Youth Services
2003 The University of New Hampshire Outdoor Education Program
1997 Project Adventure
Karl Rohnke Creativity Award

2017 Michelle Cummings
2015 Gary Stauffer
2011 Maurie Lung
2010 Kim Wasserburger
Distinguished Researcher Award
2021 - Will Dobud 
2017 - Christine Norton
2016 - Anita Tucker
2015 Denise Mitten
2012 H. "Lee" Gillis
2011 Mike Gass
2010 Keith Russell