Sponsors & Exhibitors
Sponsor, Exhibit, Partner or Donate to the Silent Auction!
As a 2022 AEE International Conference Partner, your organization gains exposure to the influential experiential education community and demonstrates its alignment with AEE's goals to connect experiential educators and practitioners, grow their skills and resources and expand the global capacity for experiential education and experiential learning. AEE values your partnership and support in making the 2022 conference the leading event for present and future experiential educators around the world.
Why Partner with the 2022 Conference?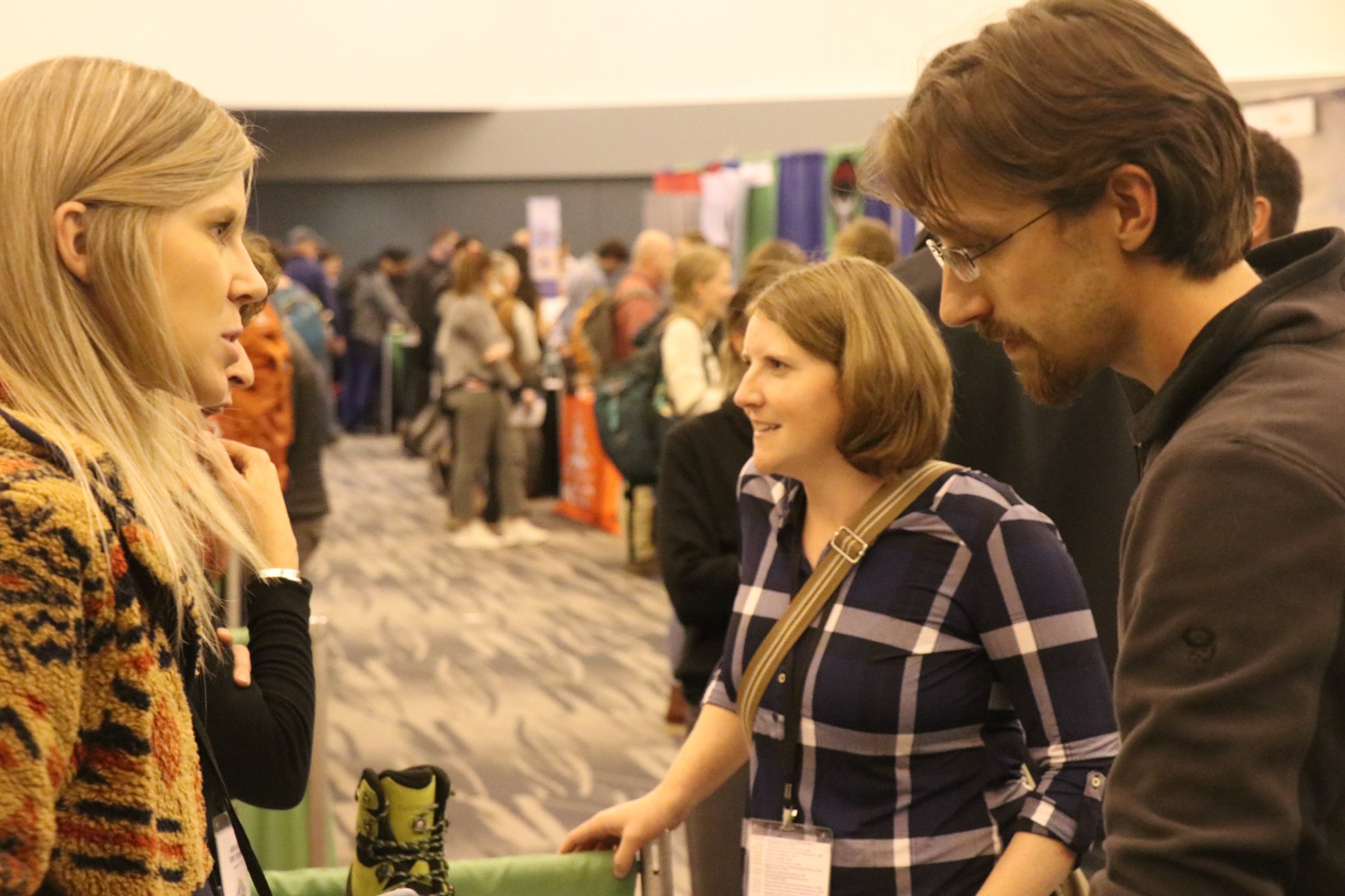 ★ Connect to 600+ experiential educators and practitioners
★ Share your industry knowledge in a face to face or virtual environment
★ Grow your industry presence by promoting your products and services
Sponsoring or Exhibiting at the AEE Conference is an opportunity to get in front of hundreds of new clients, customers, students and potential staff!
---
2022 Opportunities
Sponsorships
AEE will offer a variety of partner options including individual event sponsorships, general conference sponsorships and virtual/hybrid sponsorships. Prices will vary between $1,500-$10,000. 
Exhibitors
All exhibit booths have been sold. Please contact sherry@aee.org for other opportunities.
See all Exhibitor Details including hours, logistics & more
Silent Auction
AEE will hold a silent auction to raise funds for granting professional development scholarships to students and practitioners in the field of experiential education (EE). Showcase your product/service to over 600 attendees by making a tax-deductible donation to the silent auction. A donation form for silent auction items can be submitted online. Simply fill it out by November 5th, 2022 and your item will be available for bidding through the AEE Auction site.
---
Who Should Partner?
AEE members work in many areas, including K-12 education, colleges and universities, gap year programs, recreation, outdoor and adventure programming, therapy and mental health, youth development, international travel, programming for people with various abilities, service learning and organizational development.
"You can never be too sure when you're signing up for a exhibitors booth for the first time but I was so incredibly pleased by the wonderful conversations and connections I made. Not only that, but I felt also like an attendee to learn along the way when people were not stopping by the booth. A wide range of attendees was great!" - 2019 Exhibitor

"The Association for Experiential Education is invaluable in terms of rejuvenation, information and connection.  As an exhibitor, it was so fun sharing our product with interested participants, and it was well worth our time to attend the conference." -2020 Exhibitor
Previous AEE partners included organizations that provide services and products in the following areas:
➤Outdoor and recreational products ➤Publishers ➤International Support Services ➤Marketing services (online, print, etc.) ➤Training tools and resources ➤Educational degree programs ➤Consulting services ➤Therapeutic service providers ➤Outdoor Guide/Wilderness Medical Services ➤Public/Private/Charter/Alternative Education ➤Insurance Providers
Thank You to Our Sponsors
---
Thank You to Our Exhibitors
Wilderness Education Association
National Outdoor Leadership School
SOAR ADHD Summer Camp and Boarding School
High 5 Adventure Learning Center
Blue Ridge Therapeutic Wilderness
Minnesota State University, Mankato - MS in Experiential Education
Southwestern Community College
North Carolina Outward Bound School
---
"Our organization has gained important facetime, increasing respect for us in the industry, and also great connections to move forward with." - 2019 Exhibitor