Sponsors, Exhibitors & Silent Auction
Sponsor, Exhibit, Partner or Donate to the Silent Auction!
SPONSOR | EXHIBIT | SILENT AUCTION | DONATE
As a 2023 AEE International Conference Partner, your organization gains exposure to the influential experiential education community and demonstrates its alignment with AEE's goals to connect experiential educators and practitioners, grow their skills and resources and expand the global capacity for experiential education and experiential learning. AEE values your partnership and support in making the 2023 conference the leading event for present and future experiential educators around the world.
Why Partner with AEE at the 2023 Conference?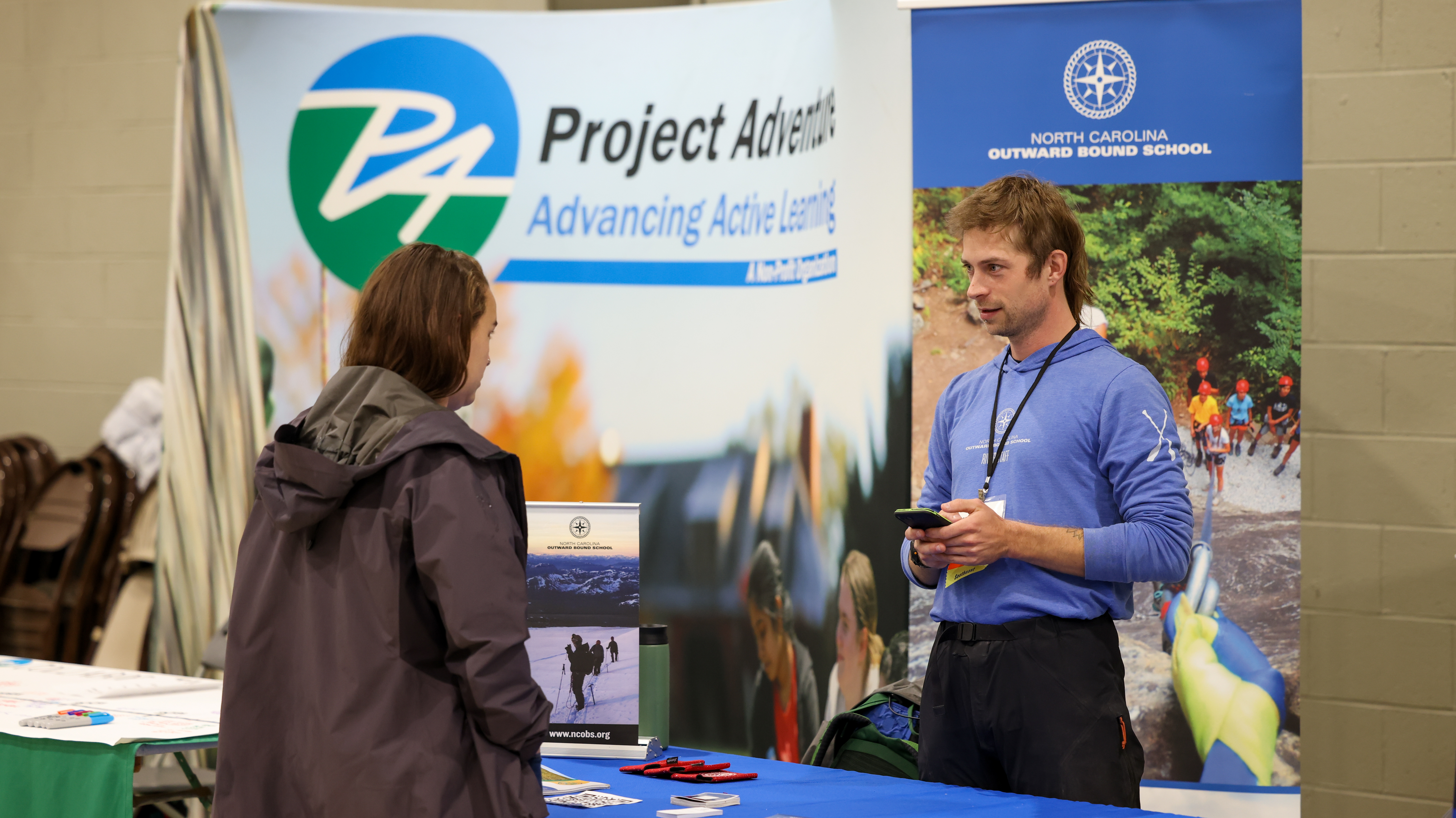 ★ Connect with hundreds of experiential educators and practitioners while supporting the Association
★ Share your industry knowledge in a face to face or virtual environment
★ Grow your industry presence by promoting your products and services
Sponsoring or Exhibiting at the AEE Conference is an opportunity to get in front of hundreds of new clients, customers, students and potential staff
"Our organization has gained important facetime, increasing respect for us in the industry, and also great connections to move forward with." - 2019 Exhibitor
---
2023 Opportunities
Sponsor
Sponsorships help AEE create the leading educational conference for experiential educators and support AEE into the future. The international conference fosters the ability for attendees to connect with other industry professionals, share ideas and grow their knowledge.
Overview of 2023 Sponsorship offerings:
Sponsorship Levels (price varies between $1,000-$3,000)
Sponsor a specific event, meal time, keynote or social (price varies between $250-$3,500)
Additional opportunities: we're always happy to discuss a-la-carte or more creative sponsorships. Just reach out to anna@aee.org
Thank you to the 2023 Sponsors:
Exhibit
Be seen! AEE will again offer an exhibit hall (we call it a Connection Expo!) for the business and organizations that want to showcase their organization's product and services to conference participants.
Regular Exhibit Booth Rate: $600 Sign Up
Non-Profit Exhibit Booth Rate: $400 Sign Up
Thank you to the 2023 Exhibitors:
---
Donate to the Silent Auction
AEE will hold a silent auction to raise funds for granting professional development scholarships to students and practitioners in the field of experiential education (EE). Showcase your product/service to hundreds of attendees by making a tax-deductible donation to the silent auction. Donate to the Silent Auction
Funds raised from the auction provide conference scholarships to individuals. For last year's conference, AEE was able to provide 34 individuals with this support! This is a great way to get new, diverse and engaged people into our community but we need your help.
Donations of items to the auction are needed. If you have a business, items like courses, trainings and facilitator gear are great items and can help your business gain exposure. If you don't have a business, there are many ways to donate. Hand-crafted items, books and baskets of local foods are great items. Additionally, if you have a special talent, you can donate an hour or so of your time to the auction.
Donate to AEE
Your donation to the AEE Conference helps us create a conference experience that is robust, accessible and fun. We will utilize donations in a variety of ways; supporting attendees who need financial support in order to attend, providing fun additions to social events, offsetting conference costs to help us keep registration pricing accessible, and much more. Thank you for your support of the AEE International Conference and the mission & values of AEE!
---
Who Should Partner?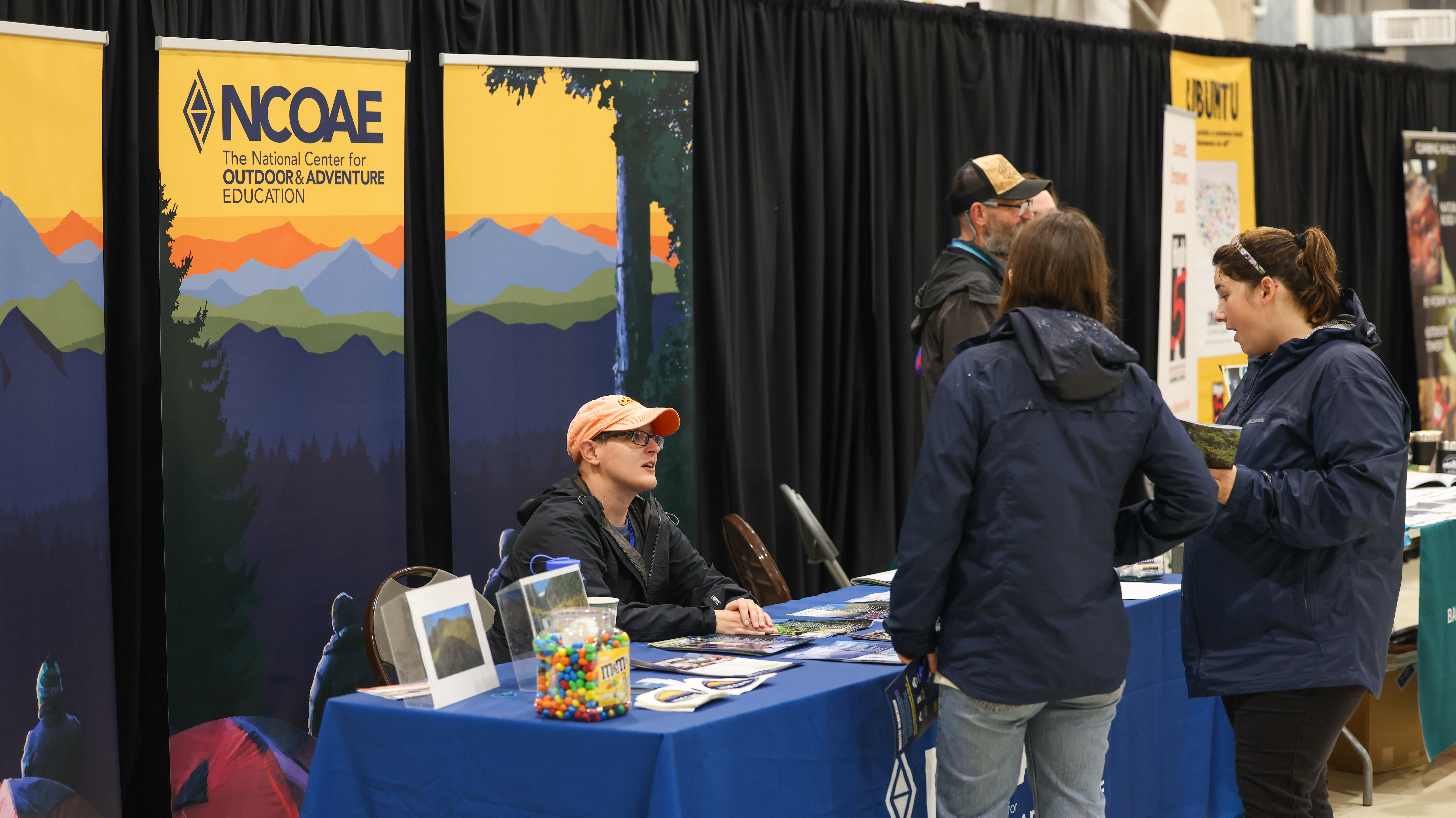 "The Association for Experiential Education is invaluable in terms of rejuvenation, information and connection. As an exhibitor, it was so fun sharing our product with interested participants, and it was well worth our time to attend the conference." -2020 Exhibitor
Previous AEE partners include organizations and businesses that provide services and products in the following areas:
➤Outdoor and recreational products ➤Publishers ➤International Support Services ➤Marketing services (online, print, etc.) ➤Training tools and resources ➤Educational degree programs ➤Consulting services ➤Therapeutic service providers ➤Outdoor Guide/Wilderness Medical Services ➤Public/Private/Charter/Alternative Education ➤Insurance Providers