2023 Pre-Conference Events
Extended Education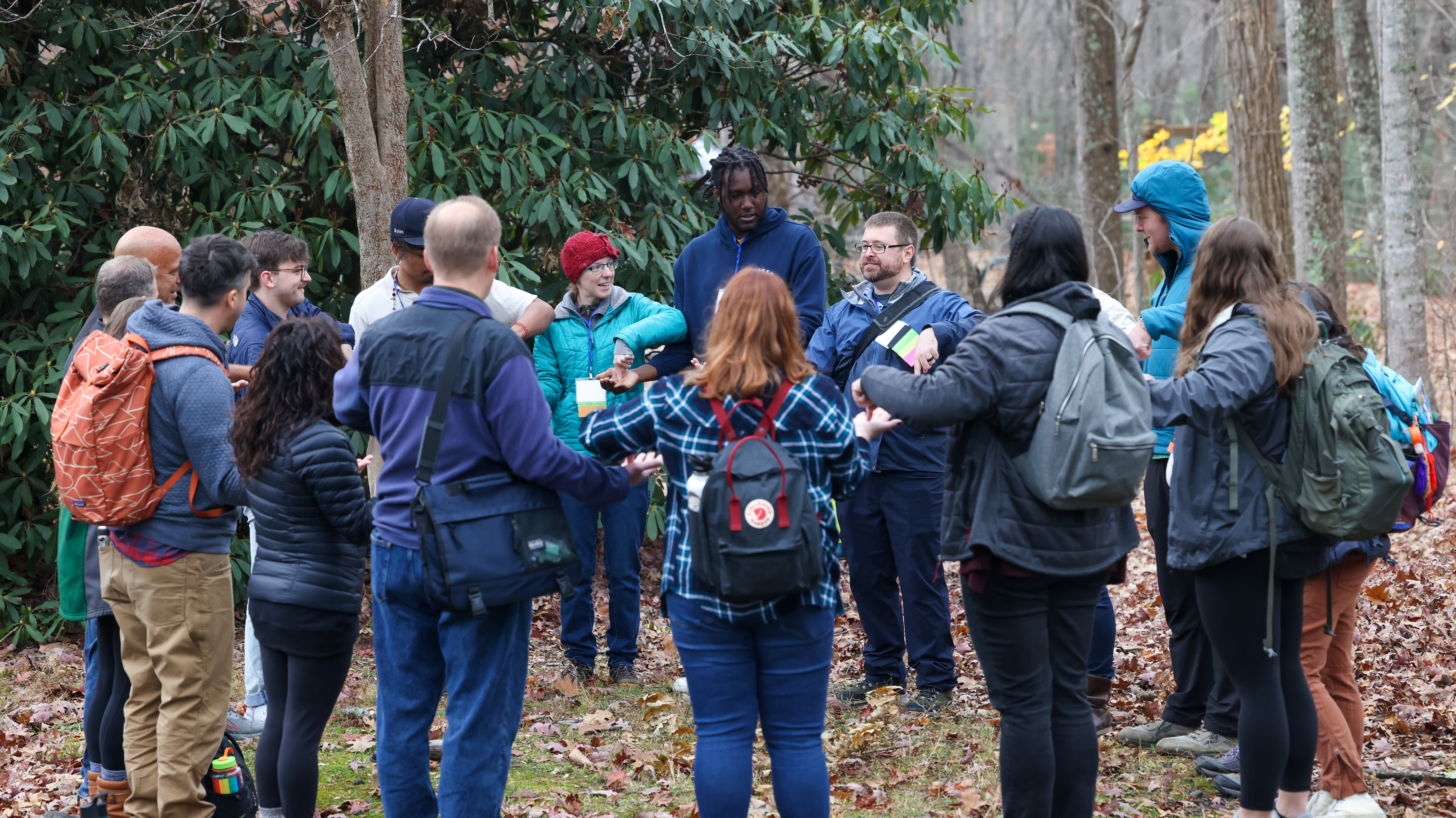 Pre-Conference sessions (Extended Education) take place prior to the start of the 2023 International Conference, and are in-depth workshops, activities and excursions that provide an expanded opportunity for professional development.
See the 2023 offerings below!
---
FAQs
Do I need to register for the International Conference in order to attend a pre-conference event? No! You are able to register and attend any of the below events without having to purchase a ticket or attend the entire International Conference.
Does the International Conference registration cover the costs of pre-conferences? No. You will need to register separately for pre-conference events.
Are meals and lodging included? Meals and lodging are not included unless otherwise noted in the specific event details. There are dozens of food options on the UW Campus and in the surrounding city. We also have a variety of hotel room blocks to choose from.
Can I get CEUs from pre-conference events? This depends on the individual event. Each event is different and you'll need to check out the specific event details below.
Where are the events being held? Location varies by individual event.
---
2023 Pre-Conference Events
Therapeutic Adventure Professional Group (TAPG) Pre-Conference: Guiding the Experience
Madison, Wisconsin | October 31-November 1, 2023 | Pricing Varies
As professionals in Adventure Therapy and Therapeutic Adventure, we believe in the depth and power of shared experience. We know that seen and unseen factors are at play in the prep, planning, delivery, and debriefs we facilitate. We also recognize the vital importance of... LEARN MORE & REGISTER
---
Wilderness First Responder Recertification (2-day)
Madison, Wisconsin | October 31 8am-5pm & November 1 8am-5pm | $400
This Wilderness First Responder Recertification course is designed to recertify and refresh current Wilderness First Responders in medical training. This hybrid course will require participants to complete 27 hours of virtual pre-coursework prior to the 16 hour in-person course...LEARN MORE & REGISTER
---
Behavioral First Responder Level 2
Madison, Wisconsin | October 31 8am-5pm & November 1 8am-5pm | $375
The Behavioral First Responder Level 2 is designed for instructors, administrators, and counselors of all varieties who want to understand common behavioral issues and helpful responses within the experiential education context. Our course will teach you overarching theories, models, and techniques adapted from the fields of social work, counseling, and psychology to help you understand the dynamic nature of...LEARN MORE & REGISTER
---
Risk Management for Outdoor Programs
ONLINE ONLY | $649 | November 1-29
Viristar's Risk Management for Outdoor Programs course provides a comprehensive training on safety management for outdoor and experiential professionals. The course is 40 hours in length, over four weeks, and takes place online.The course is suitable for managers and those with administrative or other leadership responsibilities for...LEARN MORE & REGISTER
---
Universal Experiential Education through Aerial Adventures
Madison, Wisconsin | November 1 9am-4pm | $125
This engaging full-day pre-conference workshop will showcase active participation in an aerial adventure. Presenters will cover how to create an aerial adventure (challenge course, adventure park, zip line) program designed to include participants of all abilities. This will include program, course, training, and equipment design. Utilizing the philosophical underpinnings of developing a Universal Mindset and welcoming environment through the concept of...LEARN MORE & REGISTER
---
Safety II - The Evolution of Risk Management for Outdoor Programs
Madison, Wisconsin | November 1 9am-4pm | $150
Risk management has evolved and the traditional ("Safety I") approach can only take us so far. This workshop will provide current thinking and research on Safety II, as well as practical steps you can take to embrace and foster Safety II in your program. Participants will utilize a workbook to apply Safety II principles in their...LEARN MORE & REGISTER
---
Outdoor Orientation Program Symposium
Madison, Wisconsin | November 1 9am-5pm | $125
OOPS brings program directors, school administrators, student leaders, researchers, and land managers in one place to discuss strategies for supporting students in outdoor/wilderness pre-orientation programs. OOPS provides context for program development and growth, best practices, new program techniques, and nuts and bolts information that will...LEARN MORE & REGISTER
---
The Inspired Classroom Educator, Engaged and Connected Students
Madison, Wisconsin | November 1 9am-3pm | $129
Join this interactive workshop and fill your teaching toolbox with experiential, brain-based techniques to inspire, engage, build community, and create lasting, meaningful lessons. Network with other educators from across the globe and co-creatively explore ways to empower students to take ownership of learning, practice social and emotional skills, and build a...LEARN MORE & REGISTER
---
Learning to "Call Staff In" vs. "Out"
Madison, Wisconsin | November 1 9am-11:30am | $50
Wise Choice Counseling and Consulting Services, LLC
The key ingredient to becoming a compassionate and resilient trauma-informed leader is understanding how to be empathetic. It is then where the trust is built between leaders and staff and titles holistically are removed to create an environment where teaming, cohesion, and power sharing are the...LEARN MORE & REGISTER
---
Relationship with Land Excursion
Madison, Wisconsin | November 1 10am-4pm | Price: Suggested Donation of $25
How do we ethically engage with the land? Join staff from Momenta Inc. (Treaty One Territory) to learn about how they engage with the land. Topics will include placemaking, truth telling, reconciliation, reflection and action planning. Momenta will share their two-eyed seeing model that brings together the Leave No Trace Principles and the Seven Grandfather Teachings called "Adventure for Good". This workshop will be outdoors and experiential, participants should expect to have a shared experience on the land that will include...LEARN MORE & REGISTER
---
Mental Health First Aid Certification
Madison, Wisconsin | November 1 | 1pm-5:30pm | $52
Mental Health First Aid is a certification program offered through the National Council on Mental Wellbeing.
Just as CPR helps you assist an individual having a heart attack, Mental Health First Aid helps layresponders assist someone experiencing a mental health or substance use-related crisis. In the Mental Health First Aid course, you learn risk factors and warning signs for mental health and addiction concerns, strategies for how to help someone in...LEARN MORE & REGISTER
---
Group Rock Climbing with Devils Lake Climbing Guides
Madison, Wisconsin | November 1 9am-3pm | $100
Our guided adventure trips take you and your group into unfamiliar territory to try something new and exciting. We provide the professional equipment, expert instruction, and tailored setting to set you up for a positive and successful experience. You provide the enthusiasm and willingness to step into the unknown...
---
First Nations Cultural Landscape Tour & Destination Picnic Point Paddle (Bundle)
Madison, Wisconsin | November 1 9am-11am (Landscape Tour) 1:00pm-3:00pm (Canoeing) | $30 for Bundle
Learn about the First Nations of Wisconsin through this award-winning, place-based walking tour that provides an introduction to the 12,000 years of human history along the shores of Waaksikhomik (Lake Mendota). Plus, take a tour of Lake Mendota to Picnic Point with our knowledgeable Outdoor UW staff. Learn more about the Lake, UW Madison history, and the wildlife in between.
LEARN MORE & REGISTER
OR First Nations Cultural Landscape Tour Only
Madison, Wisconsin | November 1 1:00pm-3:00pm | $10
Learn about the First Nations of Wisconsin through this award-winning, place-based walking tour that provides an introduction to the 12,000 years of human history along the shores of Waaksikhomik (Lake Mendota). LEARN MORE & REGISTER