AEE Regions
Connect with Other Experiential Educators in Your Area!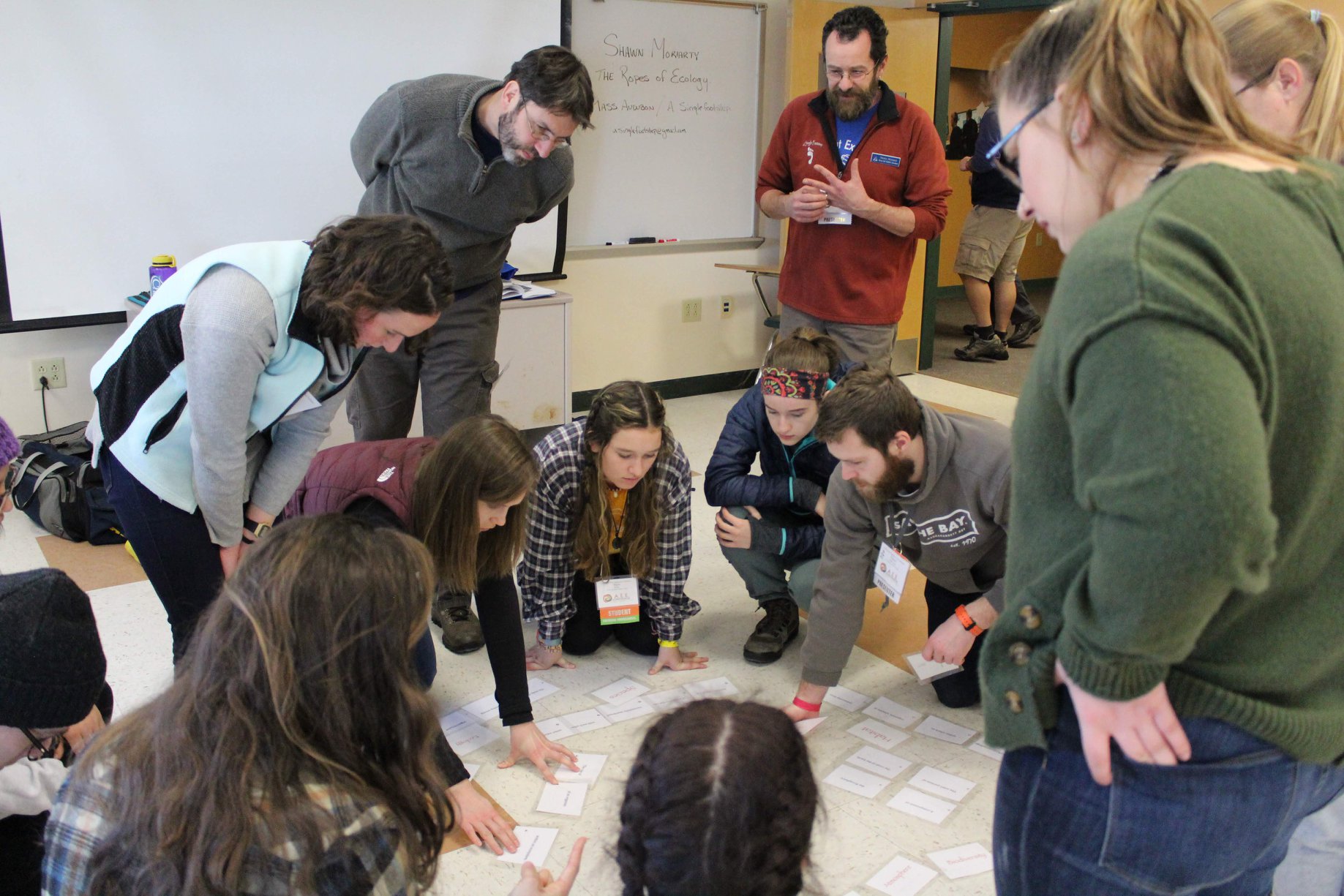 Regions play a significant role in AEE by providing opportunities for members in a particular geographic region to learn and grow together. Regions meet regularly (in-person or via Zoom!) to plan Regional events and generally work to elevate the capacity of Experiential Education in a particular geographic area. 
Each region is staffed by dedicated volunteer leaders. Volunteer with your AEE Region!
Don't see your Region listed? Contact us if you are interested in starting a region in your area of the world!
---
International Regions
Asia-Pacific (APAC): The Asia-Pacific (APAC) Region is the part of the world near the western Pacific Ocean. The Asia-Pacific region varies in area depending on context, but it generally includes East Asia, Oceania, the Russian Far East, South Asia, and Southeast Asia.
---
Regions in North America:
Heartland: Iowa, Illinois, Indiana, Michigan, Minnesota, Missouri, North Dakota, Ohio, South Dakota, Wisconsin, Ontario, Manitoba, Saskatchewan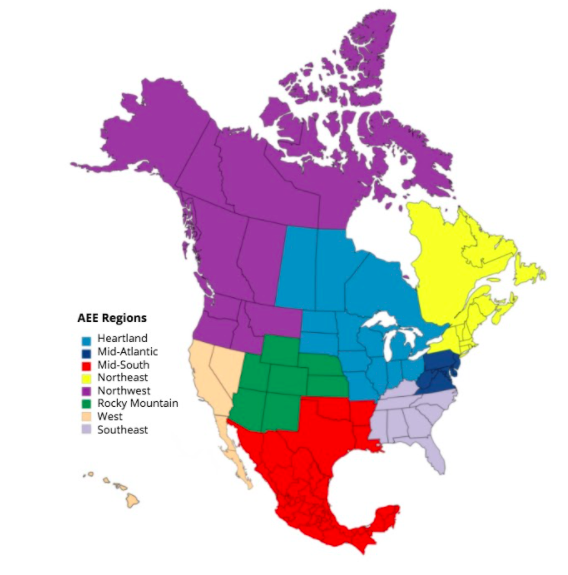 Mid-Atlantic: Delaware, Maryland, New Jersey, Pennsylvania, Virginia, West Virginia, Washington, D.C.
Mid-South: Arkansas, Louisiana, Mississippi, Oklahoma, Texas, and most Mexican states
Northeast: Connecticut, Massachusetts, Maine, New Hampshire, New York, Rhode Island, Vermont, Quebec, Atlantic Provinces
Northwest: Alaska, Idaho, Montana, Oregon, Washington, British Columbia, Alberta, Yukon Territory, Nunavut, Northwest Territories
Rocky Mountain: Arizona, Colorado, Kansas, Nebraska, New Mexico, Utah, Wyoming, Sonora and Sinaloa (Mexico)
Southeast: Alabama, Florida, Georgia, Kentucky, North Carolina, South Carolina, Tennessee
West: California, Hawaii, Nevada, Baja California and Baja California Sur (Mexico)
---
Annual Regional Conferences
Our Annual Regional Conferences are aimed at furthering experiential education in its many applications. They seek to strengthen the Association and the field by bringing together its practitioners, supporters, and inquirers – members and non-members – to work, talk, network, play, and learn together in a unique environment that is solely devoted to these objectives and thoughtfully designed for these purposes. 
Regional Conferences serve as a time and a place for the conference attendees to come together, to learn and to grow, to celebrate, and to create community. 
SAVE THE DATES!
2023 West Region: March 3-5 Santa Cruz, CA
2023 Mid-Atlantic Region: March 24-26 Bruceton Mills, WV
2023 Southeast Region: Feb Location: TBA
2023 Heartland Region: April 14-16 Monticello, Iowa
2023 Asia-Pacific Region: June 13-15 Singapore