The Journal of Experiential Education (JEE)
The Journal of Experiential Education (JEE) is an international, peer-reviewed journal publishing refereed articles on experiential education in diverse contexts. The JEE provides a forum for the empirical and theoretical study of issues concerning experiential learning, program management and policies, educational, developmental, and health outcomes, teaching and facilitation, and research methodology. The Journal welcomes submissions from new and diverse voices, particularly those historically underrepresented in experiential and outdoor settings.
See the contents of the current issue
AEE Members get free access to all issues! Become a Member Today
Members: Find your free access link here
JEE is published by Sage Publications. For manuscript submission, permissions, reprints, or subscriptions, visit the JEE page on the Sage Publications website.
The Journal welcomes submissions from established and emerging scholars and practitioners writing about experiential education in the context of outdoor adventure programming, service learning, environmental education, classroom instruction, mental and behavioral health, organizational settings, the creative arts, international travel, community programs, or others.
---
Impact Factor
Big news for the Journal of Experiential Education! Clarivate Analytics just released impact factors for this year and the Journal of Experiential Education achieved its first Impact Factor ever of 1.5. Impact factors are a metric index which represent the yearly average of article citations from a given peer-reviewed journal over the previous two years. Impact factors reflect the relative prominence of a journal within its field.
Impact factors are important because they indicate how much people are reading and citing a journal's articles, a key measure of how much a journal's research is being considered and utilized. The higher the impact factor, the more people are reading and citing that journal's articles. The Journal of Experiential Education has applied for years to Clarivate Analytics to gain an impact factor. Journals which have impact factors have achieved quantifiable importance in their field, making these journals more appealing for authors to publish in. The Journal of Experiential Education is excited to be a part of this group of influential journals which have impact factors!
---
Meet the Editor In Chief, Joanna Bettmann Schaefer! Joanna assumed the role of Editor in Chief on January 1, 2023.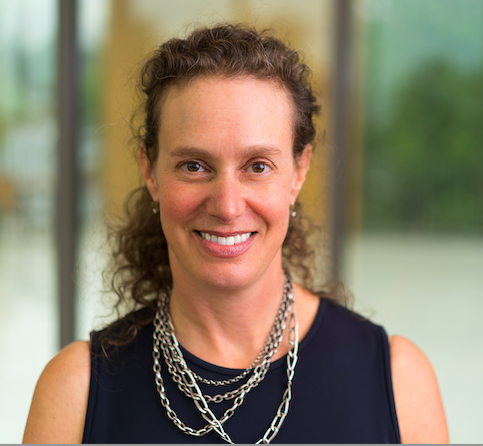 "I'm thrilled to be chosen as the incoming Editor in Chief for the Journal of Experiential Education. The Journal has such an important role to play in publishing diverse voices which explore research on experiential and outdoor education. I look forward to meeting all AEE members and expanding collaborations between practitioners and research to make the Journal maximally relevant to the AEE membership. Please reach out to me if you have any ideas or research you want to publish!"
Joanna Bettmann Schaefer is a Professor at the University of Utah College of Social Work and a licensed clinical social worker. She received her B.A. with honors from Dartmouth College in 1993, her MSW from the University of Utah in 1999, and her Ph.D from Smith College School for Social Work in 2005. Dr. Schaefer has received numerous honors, including the 2019 Council on Social Work Education's Summer Scholarship for Harvard Institutes of Harvard Education, the 2013 Dean's Faculty Excellence in Teaching Award, the 2011 Psychoanalytic Psychodynamic Research Society Award, a fellowship with the American Psychoanalytic Association, and the 1993 Lawrence Marx Jr. Award of Dartmouth College. She serves as clinical faculty in the University of Utah department of Psychiatry and has an appointment in the Salt Lake City Veterans Affairs healthcare system.
She worked as a field staff, field therapist, director, and researcher at wilderness therapy and residential treatment settings for troubled youth from 1994 to 2016. She has also worked as a clinical social worker in several community mental health agencies, the University of Utah Counseling Center, and in private practice. She is trained in disaster response and served as a social worker for the American Red Cross response to Hurricane Katrina in Utah and Mississippi.
Dr. Schaefer writes and researches on a range of topics, including nature's impact on mental health, wilderness therapy, residential treatment, and attachment. She has published articles in Psychological Services, Journal of Child and Family Studies, Research on Social Work Practice, Journal of Counseling Psychology, International Journal of Emergency Mental Health, Journal of Experiential Education, Child and Youth Care Forum, Clinical Social Work Journal, Residential Treatment for Children and Youth, Journal of the American Psychoanalytic Association, and Child and Adolescent Social Work Journal. She authored the book Evidence-based psychotherapy with adolescents: A primer for new clinicians (published by Oxford University Press in 2019). She also co-edited the book Attachment-based clinical work with children and adolescents (published by Springer in 2012). She has presented her research nationally and internationally at professional conferences over the last 20 years. Dr. Schaefer has received grant funding to support her research agenda, including grants recently from the Sierra Club to investigate the mental health and psychosocial outcomes of peer-led immersive wilderness trips for military veterans.
---
Members Access the Journal for Free!
Did you know? AEE Members get online access to the Journal of Experiential Education (yes, every article since 1978!) AEE Members: To access JEE online for free, login and follow the detailed instructions provided within the Member Compass. If you have questions, please email anna@aee.org.
"As a classroom teacher, I was skeptical about joining AEE for a while. I didn't think much of it would apply to my work. I was wrong and am very much enjoying the learning and stretching I am doing through access to the Journal, and plan on engaging in conferences in the future." - Elyse, Member Since 2022
---
Huge thank you to the previous JEE Editor in Chief, Jayson Seaman at the University of New Hampshire!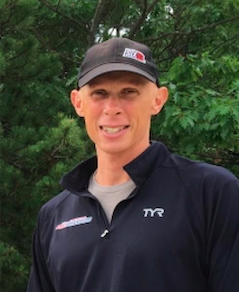 Jayson Seaman is an Associate Professor in the Kinesiology Department at the University of New Hampshire. His research focuses on the historical foundations of outdoor education, youth development in non-formal educational settings, and qualitative research methodology. He lives with his family in Durham New Hampshire and enjoys whitewater paddling, skiing, and triathlon.
"The JEE has an important role to play in the landscape of journal options since it welcomes a range of expressions of experiential education, from study abroad and adventure programming to service learning and other specific pedagogical strategies."