2021 Registration & Sponsorships
Registration has officially closed. There will be an opportunity in the New Year to purchase access to recordings!
Attendee Registration Information
We believe that access to conference content and events should not be limited based on price. That's why this year, rates will again be based on a pay-what-you-can model. No Matter which price tier you choose, you'll get the exact same level of access to the conference.
Registration has officially closed. There will be an opportunity in the New Year to purchase access to recordings!
Extended Education Sessions - Extended Education sessions take place prior to or after the start of the conference, and are in-depth workshops and activities that provide an expanded opportunity for professional development. Extended Education workshops and activities are designed to provide individuals with an opportunity to enhance their Conference experience and dive deeper into a particular topic. Learn more and register here
---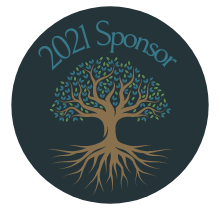 Why invest in an online partnership with AEE?
Going virtual means there's no need to travel or worry about the logistics of sending staff to the Conference, making the Connection Expo a cost-efficient option that still gets you in front of hundreds of potential clients, students, customers, and friends.
Who should join the Connection Expo?
Whether you are selling outdoor gear, want to spread the word about your school or university program, are a non-profit looking to make meaningful connections, or have a product or service to advertise, the Connection Expo is the perfect spot to showcase your work. Plus, the expo is open 24/7 from the start of the conference until January 1, 2022! 
*note: no need to worry about staffing your booth! You are welcome to just have static content in your booth for the conference, or if you have staff to attend live events, you are welcome to have your booth staffed! The beauty of the Connection Expo is that you can make your booth as simple or complicated as you want - the booth is your oyster!
View the Sponsorship Brochure & Pricing Details
---
THANK YOU TO OUR 2021 SPONSORS
---
CANCELLATION POLICY 
BY REGISTERING FOR THE CONFERENCE,  I AGREE THAT:
The Association for Experiential Education (AEE) may host a variety of programs and activities at the AEE International Conference, some of which may have opportunity for *virtual* physical or emotional engagement. Each participant may choose the level of their participation. Minimizing risk is a high priority at the AEE conference, but participants must understand that there are risks of physical or emotional injury, and assume those risks at their own discretion. While the risk of injury is small, they may result from, among other causes, moderate to strenuous activity including the possibility of falling and abrupt contact with fixed and other objects.
AEE recommends that participants be covered by health and/or accident insurance for the duration of their participation.
Participant's Assumption of Risks and Agreements of Release and Indemnity
In consideration of the services of the Association for Experiential Education in offering Conference programs and activities, I, Participant, agree as follows:
Assumption of Risks:
I acknowledge that I understand the activities in which I will be participating and their risks. I understand that certain risks are inherent in the activities, that is they cannot be eliminated without changing the nature and value of the experience. I voluntarily assume all the risks of the activities, inherent and otherwise, and whether or not they are described above.
Release and Indemnity:
I agree to release and to indemnify (indemnify meaning to protect, defend and pay any judgments, costs, and attorneys fees) the Association for Experiential Education, their employees, Board of Directors, volunteers and contractors with respect to any and all claims, including claims of negligence (but not of gross negligence or intentionally wrongful conduct), arising in any way from injuries or other losses suffered by me or caused by me in connection with my enrollment or participation in this conference.
Photo, video, and email release:
By registering, I grant to the Association for Experiential Education, their representatives and employees the right to take photographs or video recordings of me and my property in connection with my attendance and/or presentation(s) during the conference. I authorize AEE, their assigns and transferees to copyright, use and publish the same in print and/or electronically. I agree that AEE may use such photographs or video recordings of me with or without my name and for any lawful purpose, including for example such purposes as publicity, illustration, advertising, and web content. I authorize AEE and verified Sponsors and Exhibitors of the 2021 Virtual International Conference access to the personal information I submitted on my registration form. I authorize AEE and verified Sponsors and Exhibitors to send emails to the address provided before, during, and after the conference, with the understanding that I may opt-out or unsubscribe at any time.