Wednesday, May 4, 2022
to Thursday, May 5, 2022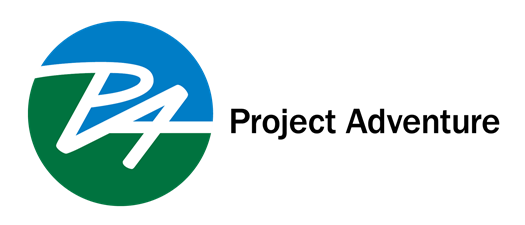 ACHIEVING FITNESS: AN ADVENTURE APPROACH
Looking to add more fitness to your Adventure Programming? Want more ways to make fitness fun and teach the value of life-long fitness? This workshop and accompanying activity guide are guaranteed to provide new ways to engage students in cooperative learning while at the same time providing physical challenges and embedding content related to the following areas of health-related fitness: cardiovascular, muscle strength and endurance, flexibility and body composition.
PARTICIPANTS WILL:
Review basic fitness principles and learn how to combine them with adventure methodology to more fully engage students in achieving life-long fitness.

Experience a variety of activities designed to support students' achievement of health-related fitness in the following areas: cardiovascular, muscular strength/endurance, flexibility, and body composition.

Gain understanding of the factors that influence student participation in physical activity and learn how adventure activities can positively impact this.

Discuss ways to implement both the Achieving Fitness: An Adventure Activity Guide into their fitness program.

In this workshop, we will follow COVID-19 guidelines. Participants must wear masks and activities will be done while maintaining safe social distancing. Participants will learn how to facilitate adventure-based fitness activities using social distancing.
UPCOMING WORKSHOP DATES:
December 11-12, 2021 (Beverly, MA)

May 4-5, 2022 (Beverly, MA)

July 13-14, 2022 (Beverly, MA)
WORKSHOP INFORMATION:
$390 – Includes registration, workshop manual and lunch during workshop.

Number of days: 2

Workshop hours: 8:30am-5:00pm

Beverly, MA Site Logistics with recommended lodging options can be found HERE.

Graduate credits: Participants can earn 2 credits for taking the workshop and completing a Reflection Paper. Additional 2 credits can be earned by also completing a Guided Project. More graduate credit information can be found HERE.

PDPs: Available to MA teachers for an additional fee. More information can be found HERE.

CEUs: Participants can earn 2.0 CEUs from Plymouth State University for an additional fee. More information can be found HERE.

Please register more than two weeks in advance of a workshop to ensure that a workshop will have enough participants to run as scheduled.

Workshop registration cancellation policies: Cancellations less than 2 weeks prior to a workshop start date will result in 50% refund of tuition cost. No shows without cancellation notice will forfeit all tuition cost paid.

Purchase Orders: If your school or organization will be using a Purchase Order, please email registration@pa.org to register. A copy of the Purchase Order will need to be submitted to that same email address to finalize the registration.

Are you waiting for approval to attend or can't commit with a payment at this time? No worries, we still want to hear from you! Email registration@pa.org to be put on our waiting list.

Please email registration@pa.org or call 978-524-4555 if you have any questions.
For More Information: