Monday, April 4, 2022
to Thursday, April 7, 2022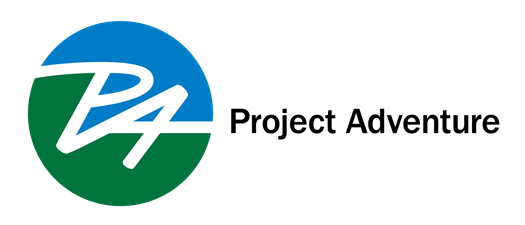 ADVENTURE PROGRAMMING
This is our comprehensive foundational workshop designed for any individual who is excited to learn the basics of adventure and experiential education. During this workshop, the techniques needed to begin programming using games, initiatives, low and high elements are introduced and explored. How you teach and what you teach will forever be changed after taking this dynamic workshop.
PARTICIPANTS WILL:
Experience the spirit of adventure programming through an activity-based, hands-on workshop that covers a broad spectrum of portable games, initiatives, and low and high challenge course elements.

Learn how Project Adventure's cornerstones of Challenge By Choice, Full Value Contract, and Experiential Learning cycle are key foundations of an effective adventure program.

Experience the power of adventure education as an effective tool for teaching social and emotional learning skills and promoting change in individuals and groups in various educational settings.

Be introduced to basic facilitation skills such as sequencing, framing, and debriefing techniques for a variety of activity types, including initiatives, lows, and highs.

Learn the Standard Operating Procedures (safety guidelines) for a variety of low elements and traditional traversing and ascending high elements. Learn to tie necessary knots, practice belay skills, and learn appropriate use and care of essential gear for high challenge course operations.
UPCOMING WORKSHOP DATES:
April 4-7, 2022 (Beverly, MA)

May 31-June 3, 2022 (Beverly, MA)

July 18-21, 2022 (Beverly, MA)

September 19-22, 2022 (Beverly, MA)
WORKSHOP INFORMATION:
$650 – Includes registration, workshop manuals and lunch during workshop.

Number of days: 4

Workshop hours: 8:30am-5:00pm

Beverly, MA Site Logistics with recommended lodging options can be found HERE.

Graduate credits: Participants can earn 2 credits for taking the workshop and completing a Reflection Paper. Additional 2 credits can be earned by also completing a Guided Project. More graduate credit information can be found HERE. Additional per credit fee applies. (Please note: Participants can take SEL through Adventure or SEL for Specialists but not both for graduate credits).

CEUs: Participants can earn 4.0 CEUs from Plymouth State University for an additional fee. More information can be found HERE.

Please register more than two weeks in advance to ensure the workshop will have enough participants to run as scheduled.

Workshop registration cancellation policies: Cancellations less than 2 weeks prior to a workshop start date will result in 50% refund of tuition cost. No shows without cancellation notice will forfeit all tuition cost paid.

Purchase Orders: If your school or organization will be using a Purchase Order, please email registration@pa.org to register. A copy of the Purchase Order will need to be submitted to that same email address to finalize the registration.

Are you waiting for approval to attend or can't commit with a payment at this time? No worries, we still want to hear from you! Email registration@pa.org to be put on our waiting list.

Please email registration@pa.org or call 978-524-4555 if you have any questions.
For More Information: