Technical Skills Intensive
---
Friday, April 8, 2022
to Sunday, April 10, 2022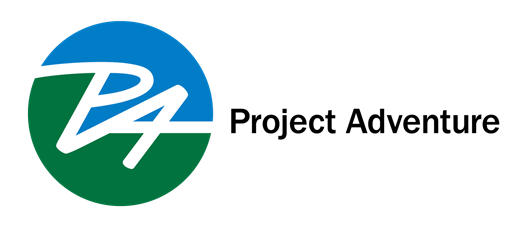 TECHNICAL SKILLS INTENSIVE
This is our intermediate workshop for those who have an introductory technical knowledge, either from taking our Adventure Programming workshop, or the equivalent experience. During this workshop, expect to bring your introductory technical skills to the next level. It is ideal for experienced facilitators and those looking to expand their knowledge of technical systems and prepare for taking the Practitioner Certification Level 1 exam.
PARTICIPANTS WILL:
Build on existing skills in knot-tying, belaying and belay team management, spotting, and general facilitation of low and high challenge course elements.

Gain a working knowledge of the applications, storage, cleaning, and retirement for a variety of equipment including harnesses, helmets, carabiners and other connectors, belay devices, ropes, self-belay lanyards, and belay set-ups (pulleys, SRDs).

Learn and practice self-belayed climbing and other methods of course access as well as descending techniques.

Learn more advanced challenge course set-up and take-down procedures including gear retrieval and demonstrate the ability to establish a belay system utilizing pulleys, shear reduction devices, and appropriate connectors and anchorages.

Learn Standard Operating Procedures (SOPs) for a variety of high and low challenge course elements including more advanced high element SOPs for Zip Wire, Pamper Pole/Plank, and Flying Squirrel and low element SOPs for swinging and cabled elements, the 12' Initiative Wall, and the Trust Fall.

Review industry norms and standards (e.g., MA DPS & other state regulations, ACCT standards) and gain an understanding of basic risk management concerns relative to challenge course operations.
UPCOMING WORKSHOP DATES:
April 8-10, 2022 (Beverly, MA)

June 6-8, 2022 (Beverly, MA)

July 25-27, 2022 (Beverly, MA)

September 26-28 (Beverly, MA)
WORKSHOP INFORMATION:
$540 – Includes registration, workshop manuals and lunch during workshop.

Number of days: 3

Workshop hours: 8:30am-5:00pm

Beverly, MA Site Logistics with recommended lodging options can be found HERE.

Graduate credits: Participants can earn 2 credits for taking the workshop and completing a Reflection Paper. Additional 2 credits can be earned by also completing a Guided Project. More graduate credit information can be found HERE. Additional per credit fee applies. (Please note: Participants can take SEL through Adventure or SEL for Specialists but not both for graduate credits).

CEUs: Participants can earn 3.0 CEUs from Plymouth State University for an additional fee. More information can be found HERE.

Please register more than two weeks in advance to ensure the workshop will have enough participants to run as scheduled.

Workshop registration cancellation policies: Cancellations less than 2 weeks prior to a workshop start date will result in 50% refund of tuition cost. No shows without cancellation notice will forfeit all tuition cost paid.

Purchase Orders: If your school or organization will be using a Purchase Order, please email registration@pa.org to register. A copy of the Purchase Order will need to be submitted to that same email address to finalize the registration.

Are you waiting for approval to attend or can't commit with a payment at this time? No worries, we still want to hear from you! Email registration@pa.org to be put on our waiting list.

Please email registration@pa.org or call 978-524-4555 if you have any questions.
For More Information: