Member Spotlight: Colin
Date posted
November 1, 2023
Meet
Colin French

!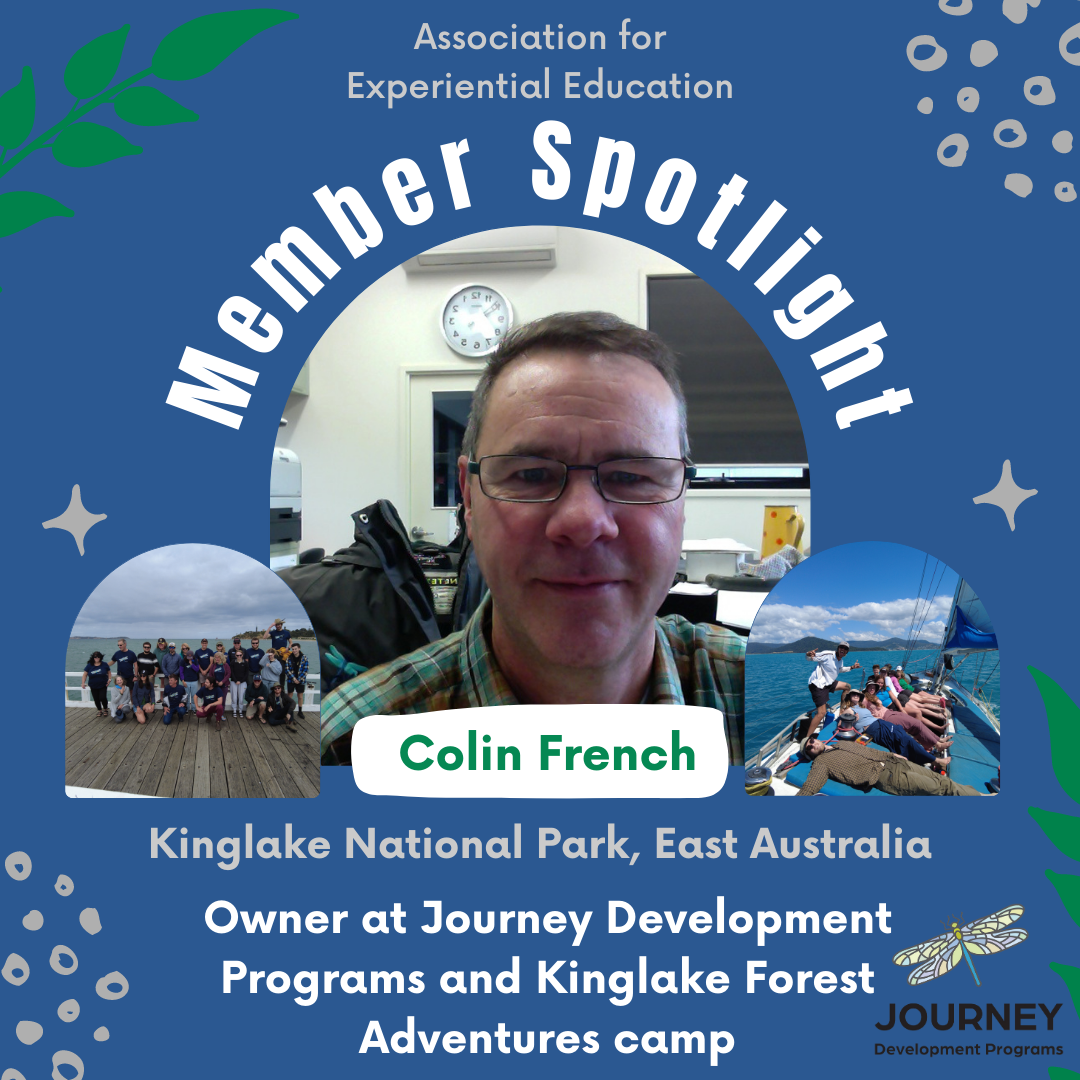 Colin grew up in Country Victoria South East Australia, and is now based in Kinglake National Park just North of Melbourne South East Australia. Colin is the owner of Journey Development Programs and Kinglake Forest Adventures camp.
---
Tell us a bit about what you do at your organization.
I am the owner and general manager. A particular role focused on research and development.
Tell us more about yourself!
Raised on a farm. Went to the city for tertiary education. Have had three careers, IT Management based in Melbourne, International Marketing based in Silicon Valley and the third as camp and experiential ed business owner. The last is the BEST by far!
What excites you when you think about the future of Experiential Education?
It has the potential to influence behaviours of not just young people but also the behaviours of influential people and organisations - this can shape the world!
Who or what inspires you?
Researchers and practitioners in the positive psychology and wellbeing domains.
In your free time, we can probably find you:
Walking. Eating. Researching.
How long have you been involved with AEE?
10 years looking for professional development and community. Attended the Asia Pacific Region conference this year and was great!
What is the most rewarding part about being a Member of AEE?
Professional development and community, especially being exposed to varying application domains.
OMG, Singapore Government and Outward Bound are shaping a nation with EE!!
We are in progress to become Accredited by AEE.
---
Find Colin here:
---
Current AEE Members - don't forget that you can connect directly with members through the Member Directory (just log in!).
Not a Member yet? Learn more & Join!
Members: want to be featured? Find the link to submit your story in your Member Compass.